NYC councilman suggests equipping school buses with cameras to prevent children pedestrian accidents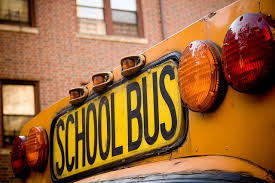 Reckless drivers who endanger young pedestrians by driving around NYC school buses while the stop sign is on might soon be caught on camera and ticketed.
The proposal by  Councilman Ben Kallos (D-Manhattan) to equip buses with cameras  is coming days after two NYC drivers were seen driving on school sidewalks to avoid school bus traffic. Both cars were caught by surveillance cameras and the police are actively looking for the drivers. However in many other instances impatient New Yorkers are putting the life of children at risk by going around school buses and are never caught by the police. These reckless drivers should be identified and punished so others will think twice before acting recklessly by driving around school buses.  For now drivers who are passing the school buses despite the stop signal only receive a ticket if the police catch them doing it. The ticket is $250. In New York State it is estimated that 50,000 drivers ignore the rule every year.
Motor vehicle accident is the number one cause of fatalities for children therefore drivers must be cautious while driving near school buses or near bus areas
The system proposed by Councilman Kallos is a stop-camera that is activated as soon as the bus stop sign is on. It records any vehicle that doesn't obey the stop sign and send the images to the authorities that will then send a ticket to the driver. It doesn't need the driver intervention. The legislation is being drafted in Albany. In the US, 16 States already have statutes that allow school buses to be equipped with such cameras.
Sadly too many drivers do not respect school bus stops. The second video shows how Texas has been catching on camera reckless drivers hitting young pedestrians since cameras have been installed on school buses. In New York, Councilman Kallos hopes the legislation will pass in 6o days.