Our New York bicycle accident attorneys are suing the city on behalf of 20 victims of the Greenway bike path terror attack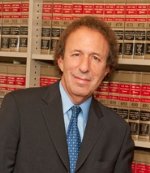 Our NYC bicycle accident lawyers are suing the city and the Hudson River Park Trust on behalf of the families of the victims of the terror attack that took place a year ago on the West Side Highway bike path.  Our firm is representing the families of 20 victims who were among the people who were killed or injured  by a pro-ISIS terrorist who rented a truck from the Home Depot and sped down  the Greenway, a popular bike path along the Hudson River, mowing down anyone in its path.
The city's Department of Transportation and Parks Dept as well as the Hudson River Park Trust "were on notice since at least 2007 of the numerous vehicles that were entering the Greenway," said our partner Anthony Gair to the NY Daily News. "Nothing was done."
Previous Transportation Alternative study ignored by the city
Two bicyclists previously lost their life in two different accidents after unauthorized vehicles drove on the Greenway bicycle path in 2006 and in 2007. After these accidents, Transportation Alternative published a study calling for the city to better protect the path from motor vehicles but until the terror attack occurred the city ignored the recommendations. If the city would have applied the recommendation proposed in the study called "Rethinking Bollards" it would have been impossible or at least much more difficult for the terrorist to drive on the bike path.
The Daily News was told by Nicholas Paolucchi, a city Law Department spokesman, that "The Hudson River Park Trust designed and is responsible for maintaining the Hudson River Greenway and its bicycle path." However a spokesman from the Hudson River Park Trust replied that "the park has a maintenance contract with state DOT that includes cleaning and snow removal of the bike way. The park is not responsible for safety and security of the bike way and cannot make structural changes to it in any way."
Read the complete article in the NY Daily News and read previous blogs about this case here