To prevent fatal construction accidents in New York a contractor suggests that all hard hats working 6 feet above the ground use harnesses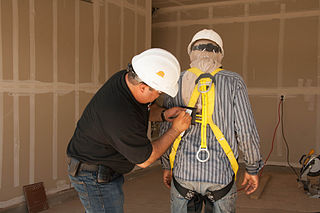 Falls are the leading cause of death in construction accidents in New York and in the U.S. Some of them are caused by inadequate safety measures while others occur even though all OSHA safety measures were followed by the construction workers.
Steelworkers for example are allowed to to work up to a height of 25 feet without the use of a safety harness. OSHA rules also permit construction workers climbing a scaffold to unhook their attachment and hook it again to a higher tie-off point as they ascend.
Some contractors in New York believe OSHA rules are not strict enough and require all their workers to use a harness when they work 6 feet and higher above the ground. Some NY construction companies also require that workers climbing scaffolds use two harnesses so they are constantly hooked onto something and protected. Gilbane Building is among the contractors in New York that require all workers to follow these two rules.
Last week was OSHA National Safety Stand-Down to Prevent Falls in Construction, and as part of this campaign, Gilbane Building proposed that "OSHA adopt the six-foot tie-off rule that we have on our sites, and that it become a new standard for working at height in New York". Gilbane says that this policy has saved 20 of their workers from fatal accidents over the last 5 years.
Read more in Crain's
Picture: courtesy of Wikipedia