Since 2011 the number of construction workers who died in a fall accident increased by 45% according to the recent report "Trends of Fall Injuries and Prevention in the Construction Industry" released by the The Center for Construction Research and Training.
The report focuses mostly on data from 2011 to 2017 and found that despite a slow down in construction accident fatalities between 2016 and 2017, the number of deaths related to fall accidents continued to rise. 389 construction workers fell to their death in 2017 compared to 388 in 2016.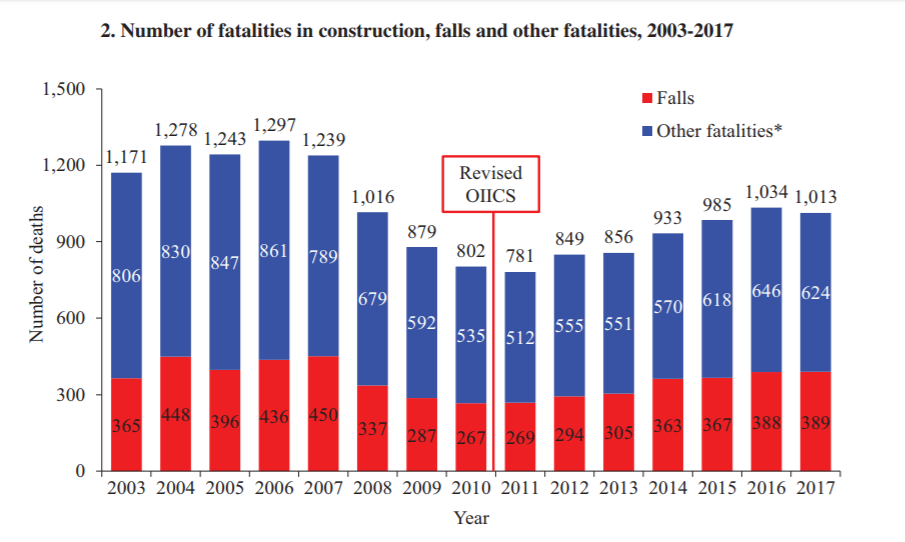 Among the 389 fall fatalities, 367 were to a lower level. Falls from roofs are the most common and account for approximately one third of the fall fatalities. Falls from ladders are the second most common causes of fall fatalities and account for approximately a quarter of them.  All in all falls from roofs, ladders and scaffolds account for more than 70% of all falls to a lower level.