Preventing construction accidents with good leadership actions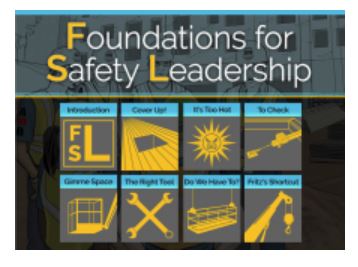 To prevent construction accidents in New York, every hard hat in the city is now required to get at least 40 hours of safety training.  Safety training as well as constantly promoting and encouraging safety on construction sites is an effective way to reduce injuries and deaths related to accidents. It is not only important that every worker be trained on how to safely work but also that foremen and lead workers promote safety practices and apply them on a day to day basis on their job-sites.
Dedicated safety training for lead construction workers
To be effective safety leaders, in addition to the basic safety training, lead workers can highly benefit from specific training such as The Foundations for Safety Learning (FSL).  The FSL is a 2.5- hour training module that is dedicated to train lead workers on construction sites. Developed by OSHA and the Center for Construction Research and Training (CPWR) as well as construction workers and other experts, it was initially released by OSHA as a  a 30-hour elective module in January 2017. It has now been integrated in the training requirements of many small and large employers.
The training module focus mostly on the 5 following skills and actions
Lead by example: always put safety first
Engage and empowers team members: encourage employees to report and discuss safety issues and stop work if necessary until work conditions are safe
Listen actively and practice 3-way communication: by having workers repeating what you told them you make sure they understood you
Develop team members through teaching coaching and feedback: be always respectful when you teach workers how to address a hazardous situation and focus on addressing potentially dangerous consequences rather than blame workers
Recognize team members for a job well done: a pat on the back or public acknowledgement of good safety practices help promote safe work conditions.
To hear more about the The Foundations for Safety Learning training module, the CPWR is hosting a free webinar this afternoon at 2:00 PM ET.
Click here for more info