Preventing infant injuries during a car crash with a properly installed car seat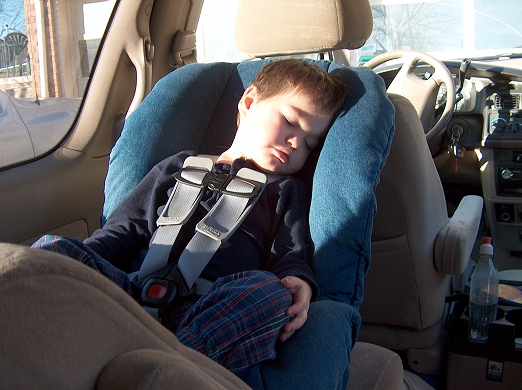 To protect children from serious
head, neck and spinal injuries during a car crash
, the NY Child Safety Seat Law requires that parents use a rear-facing car seat for all children younger than 2 year old.
Tests have demonstrated that infants have a head that is heavy compared to the rest of their body and that if they were sitting in a forward facing seat during a collision, they would be thrown forward and as a result suffer more serious injury.
While most parents do respect the law and install car seats for their little ones, previous research from the National Highway Traffic Safety Administration indicates that almost 60% of child seats are not installed properly
Installing a car seat can indeed be nerve wracking for parents. A recent video published by the car experts at the Childrens Hospital of Philadelphia provides step by step explanations on how to make sure a baby is properly protected in case of a crash.
Car seats must always be positioned on the back seat in the most stable area which is often in the middle of the seat. Positioning the baby seat in the front seat might seem a good idea for parents to keep a direct visual on their little one but in case of a collision,  the deployment of the airbag may seriously injure a child or even killed him or her.
The video explains to parents how to
– Position the baby seat at a proper angle
– Safely install a car seat with a seat belt with different types of seats
– Safely install a car seat with lower anchors
– How to properly harness the child in the seat
If you are still not sure that your car seat is properly installed, Consult your DOT for free car seat fittings events. In New York you can also call 212 839 4750 for a free inspection at a DOT Child Car Seat Fitting Station.
Picture: courtesy of Wikimedia