Reckless driver fatally struck pedestrian on Atlantic Avenue, a notoriously dangerous NYC roadway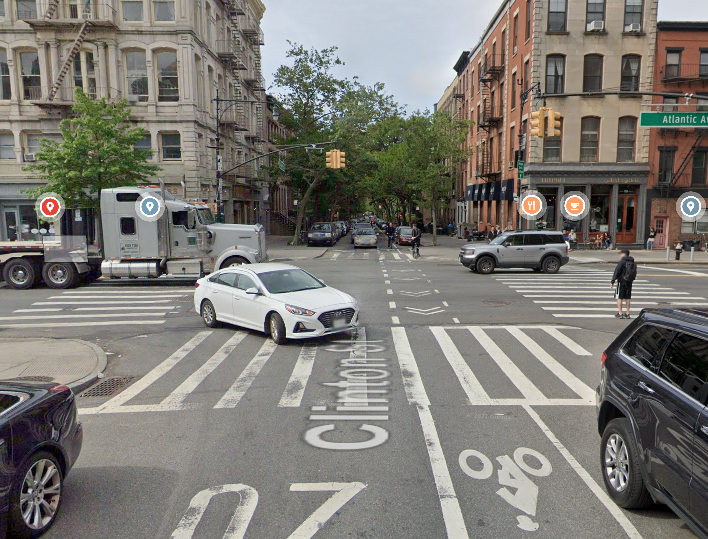 On Sunday night, a 27-year-old driver recklessly hit and killed a 31-year-old woman on Atlantic Avenue, making her the fourth pedestrian to die in a crash over the weekend. Reports indicate that the driver was speeding through a red light when he hit the victim, then collided with another vehicle and crashed into an outdoor dining structure. Tragically, the victim died at the scene, and the driver was subsequently arrested and charged with multiple offenses, including manslaughter, vehicular manslaughter, and criminally negligent homicide.
This accident highlights the driver's dangerous disregard for traffic laws and safety, as he had been caught speeding in a school zone in Queens just a month prior. It is crucial that drivers understand the seriousness of their responsibility when operating a vehicle and adhere to traffic laws and safety measures. The consequences of reckless driving can be catastrophic, as seen in this heartbreaking case. We must continue advocating for safer roadways and harsher consequences for those who violate traffic laws and cause harm.
With 10 crash fatalities in 2021 alone, Atlantic Avenue is one of the most dangerous roadways in New York City
Atlantic Avenue sees heavy truck traffic and is lined with restaurants and bars, which exacerbate the danger. Over the years, the road has been the site of numerous crashes, injuries, and fatalities, leading Transportation Alternatives and other street safety advocates to push for safety measures such as speed bumps and a center-running bike superhighway.
The fatal pedestrian accident occurred at the intersection of Atlantic Avenue and Clinton Street in Brooklyn Heights where two other pedestrians previously died after being struck by motor vehicles. In 2013, 48 year old Martha Atwater, an Emmy-award wining tv writer was fatally struck by a pickup truck driver as she was stepping out of a local cafe. In 2015 Moustapha Muyassar, the owner of a "Oriental Pastry and Grocery" was also killed in a crash at the same intersection. It has been almost 10 years since Atlantic Avenue has been named a "Vision Zero Priority Corridor" but so far despite multiple calls from streets advocate, Atlantic Avenue remains a "Death Alley".
Read more in the Brooklyn Daily Eagle
Picture of the location of the fatal crash: courtesy of Google Map