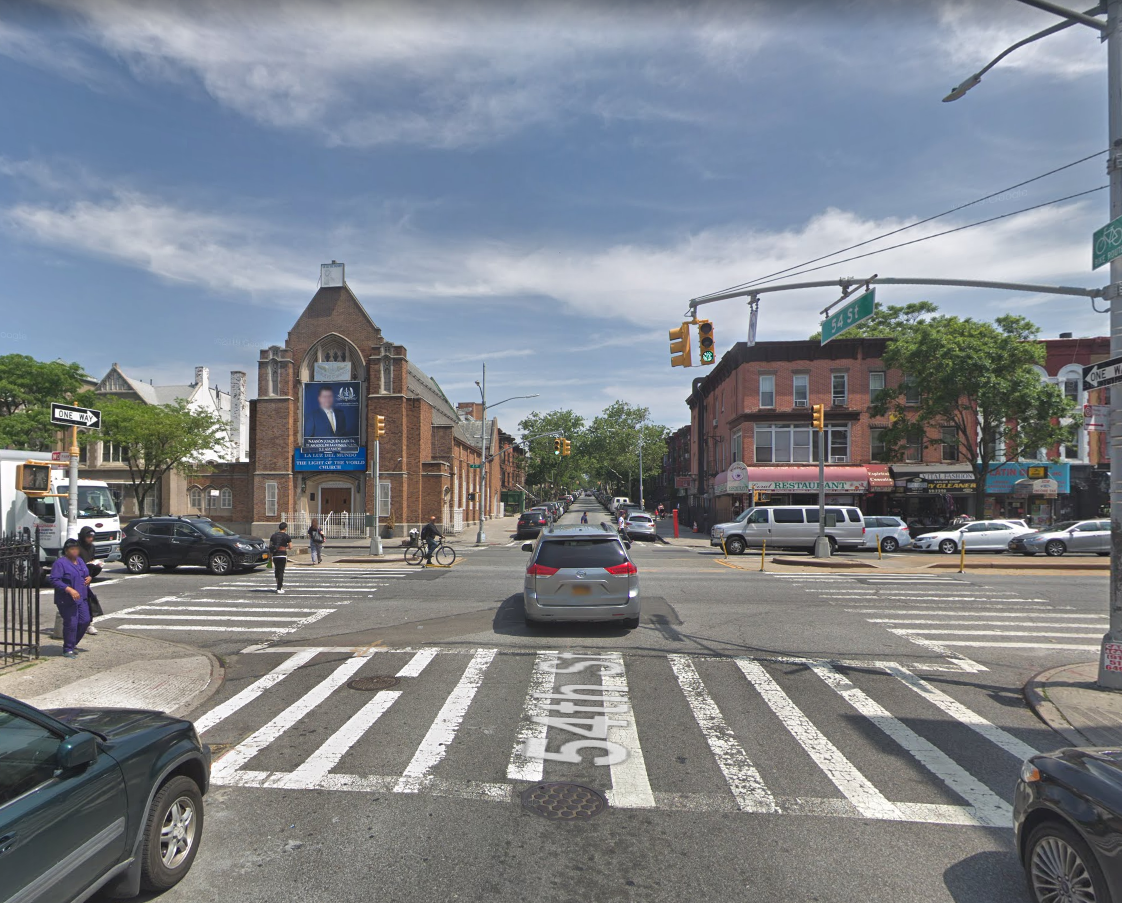 An 18 year old girl driving a red Camaro ran a red light and was T-boned by a by a Chrysler minivan that had the green light, injuring passengers in both cars as well as  a pedestrian.
The car accident took place on Monday afternoon around 2:30 pm at the intersection of 54th Street and 4th Avenue in Sunset Park in Brooklyn, NYC.  5 teenage girls were riding in the Camaro and a man and his 5-year-old son were inside the minivan.  A female pedestrian in her 40ies who was crossing the street was also hit by the Camaro. Another car, a Honda Pilot was damaged in the crash.
The pedestrian suffered serious injury and was transported to the hospital. The father and his son as well as one of the teens aboard the Camaro were also transported to the hospital with minor injuries.