Scooter rider dies in dump truck accident in NYC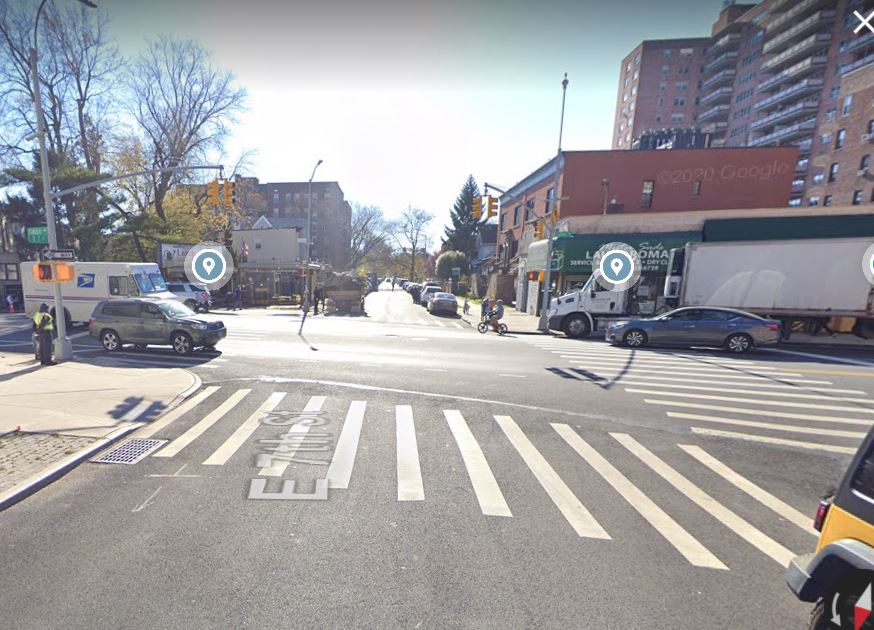 A scooter rider was fatally struck by a dump truck in Brooklyn, NYC, yesterday morning. The accident took place at the dangerous intersection of Canton Avenue and East 7th Street in Kensington, Brooklyn.  The scooter rider that was killed yesterday was identified as 27 year old Frederico Zaput Palsa.  The young man was working at the time of the accident, making a delivery for the pan-Asian restaurant Dao Palate in Park Slope. The truck driver, a 42 year old man, remained at the scene of the accident and so far has not been charged.
Both the dump truck and the scooter were trying to go around a double-parked car
According to the preliminary report of the Police, the scooter rider and the truck driver were both going East on Canton Avenue, the collision occurred as both the scooter and the truck were trying to go around a double-parked car.  Zaput Palax suffered a critical head injury and died at the scene of the accident.  His 21 year old brother, Alfonso was heartbroken. He told the News that he had already lost another brother to Covid19 last year.  Frederico  was the father of two sons and one daughter who live in Guatemala.
Previous deadly accident at the same location
The intersection is known to be dangerous. 6 years ago, 14 year old Mohammad Naiem Uddin was killed by a hit-and-run driver at the exact same location (see article in the NY Daily News). The hit-and-run driver was later on identified by the police as 78 year old Lynn Renolds who said that she thought a ball struck her car.
500 people died in traffic accidents in Brooklyn since de Blasio took over as NYC mayor
Frederico Zapu Palax is the 500th victim of fatal traffic accidents in Brooklyn since mayor de Blasio took office. In New York City more than 1,700 people died in traffic accidents so far under the de Blasio administration.
Read more in Transportation Alternatives
Picture of the  location of the fatal dump truck accident: courtesy of Google Map