Senior pedestrian dies from injuries sustained in NYC car accident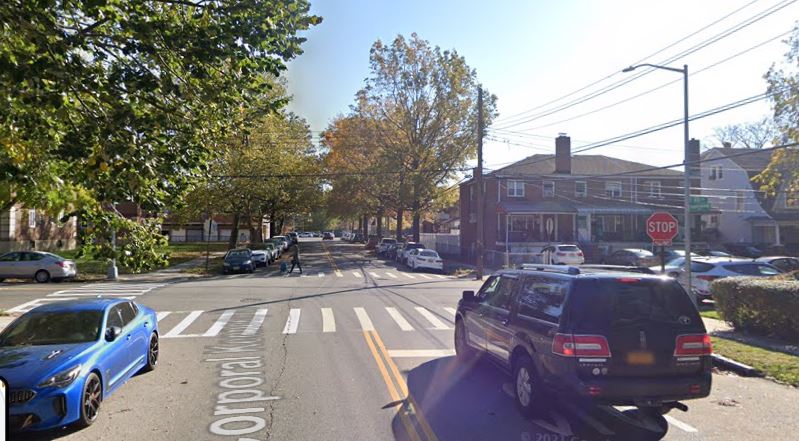 A NYC senior pedestrian died two days after she was struck by a massive SUV in a quiet residential neighborhood in Queens.
82 year old Lopamudra Desai was crossing the intersection of Corporal Kennedy Street and 43rd Avenue in Queens, NYC when she was struck by a Chevrolet Traverse making a left turn. The accident occurred last Sunday afternoon around 3:30 pm. The driver remained at the scene of the accident and has not ben charged.
The intersection where the accident occurred is a one lane intersection with a stop sign for every lane. Anyone driving through the intersection is  required to fully stop and continue when the street is clear.
The SUV driver hit the pedestrian while turning left. The woman fell to the ground and suffered severe body and head trauma. She was transported to the hospital where she agonized for two days before she died from her injuries.
The 111th Precinct is one of the most dangerous for pedestrians
The fatal pedestrian accident occurred in the 111th Precinct which covers the northeastern portion of Queens (Bayside, Douglaston, Little Neck, Auburndale, Hollis Hills, Fresh Meadow). This precinct has one of the worst records for traffic accidents with an average of 10 crashes a day.
Seniors are among the pedestrians most at risk of  being struck by cars in New York City
While accounting f0r 13% of the population of New York City, seniors account for 35% of the pedestrian fatalities.  In order to reduce pedestrian fatalities, a new law was enacted a few years ago under the Vision Zero umbrella that allows an officer to charge a motorist with a misdemeanor if he or she struck a pedestrian. However the NYPD is very reluctant to apply it and will usually take the side of the driver. In NYC, most drivers who are hitting pedestrians, injuring them or killing them are often given a free pass except in some cases where the driver is intoxicated or extremely reckless.