Speeding driver dies in NYC car accident and injures two others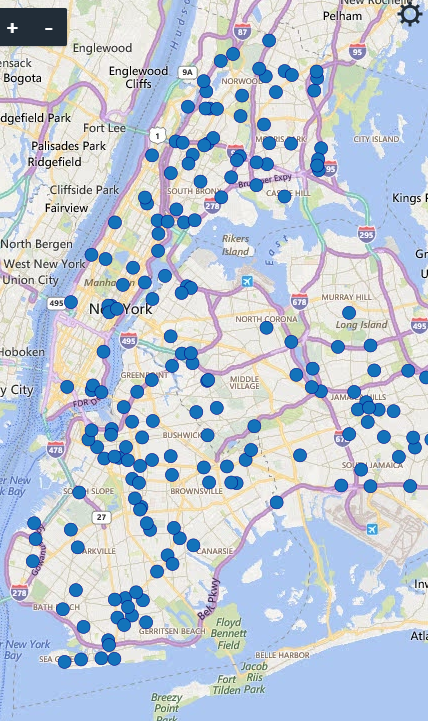 A man died in a car accident in New York City yesterday. The driver who was speeding, lost control of his vehicle and crashed into two other cars, injuring both drivers before destroying a store front. Speeding continues to be reported all over the city and despite the drastic decrease in traffic the number of speed camera tickets even increase on some days according to a recent article by Gridlock Sam.  Our hospitals are overcrowded, our emergency workers are overwhelmed and NYC drivers should slow down!
The man who died yesterday was identified as 45 year old Khairul Chowdhury. He was driving his 2008 Silver Lexus Sedan on Jamaica Avenue, Queens, yesterday morning around 5:35 am when he hit a Toyota Camry driven by a 35 year old man. The crash occurred at the intersection of  Jamaica Avenue and Van Wyck Expressway Service Road. After he hit the Toyota, the car kept going crossing into the other side of the lane of Jamaica Avenue and striking a Toyota Odyssey driven by a 55 year old woman, before crashing into a storefront. Chowdhury who lived a mile away from the car accident was rushed to the hospital but he couldn't be saved. The two other drivers were also injured and were transported to the hospital to be treated. Read more in the NY Daily News
266 people injured in NYC car accidents last week
Speeding continues to be an issue in New York City as fewer cars are on the road. During the week of March 23 to March 29 1,077 collisions were reported in the city including 206 of them resulting in injuries. 19 cyclists,41 pedestrians and 205 vehicle occupants were injured in auto accidents in New York City last week. Among the 206 accidents resulting in injuries 75 of of them were caused by distracted driving, 24 by failure to yield and 20 by unsafe speed.
Map of collisions with injuries occurring between March 23rd and March 29 2020: courtesy of NYPD