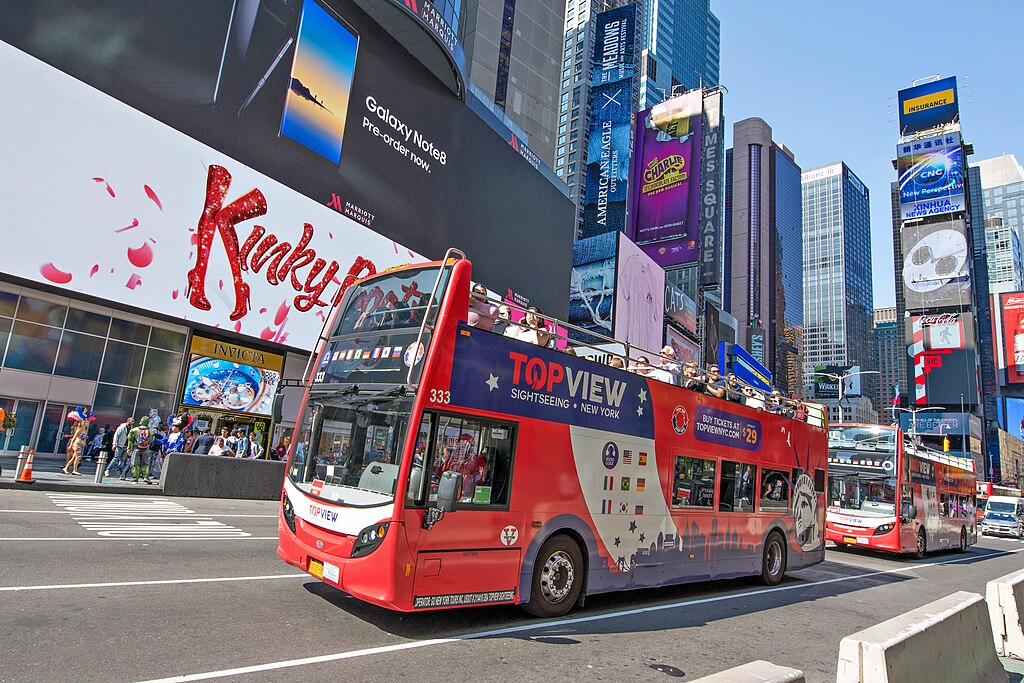 A devastating bus collision that occurred in Manhattan last Thursday left  numerous individuals injured. Initial investigations conducted by the Metropolitan Transportation Authority (MTA) have revealed that a double-decker tour bus, operated by Topview NYC, was speeding when it collided with an MTA bus at the intersection of 1st Ave and E. 23rd Street.
Eyewitness accounts vividly described the  moment when the MTA bus was struck by the speeding tour bus. The sheer force of the impact shattered the windows of the tour bus, leaving no doubt about the severity of the accident. Prompt response from first responders helped free passengers trapped inside the tour bus and provided immediate aid to those injured on both buses. In total, 36 individuals were transported to nearby hospitals, while 10 others received treatment at the accident scene.
Expressing deep concern, MTA President Richard Davey highlighted the reckless driving behavior exhibited by the tour bus operator. Preliminary findings indicate that the tour bus ran a red light, striking the MTA bus not once, but twice, before ultimately rebounding. The excessive speed at which the tour bus was traveling only exacerbates the gravity of the situation. Such irresponsible actions behind the wheel put innocent lives at risk and demand accountability.