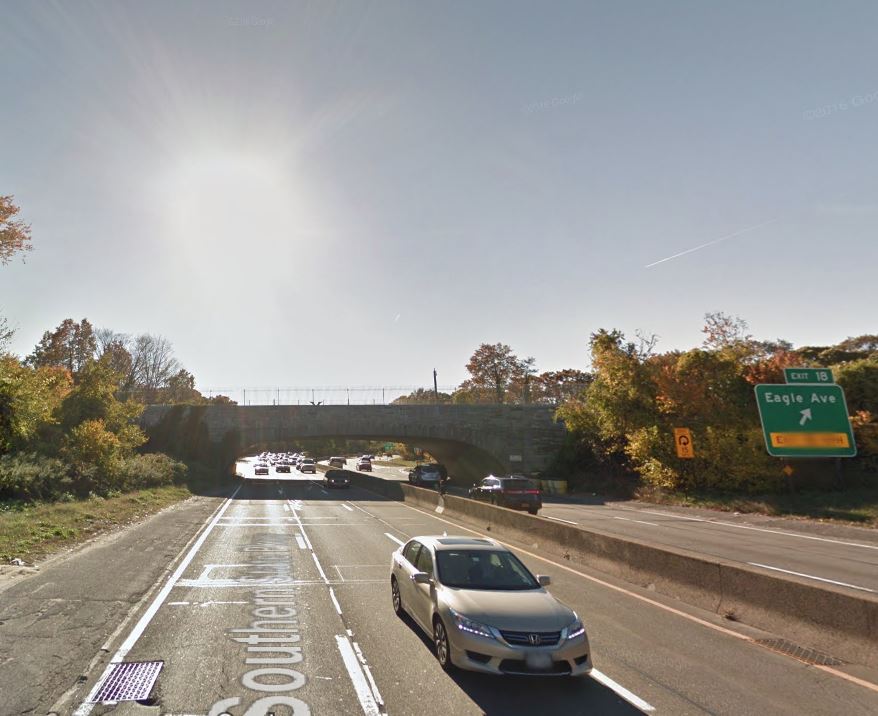 Two people suffered serious injury, 5 moderate injuries and dozens others minor injuries in a bus accident in Long Island, NY that occurred on Sunday night a little after 8:00 pm.
The bus driven by Troy Gaston from Bethlehem, PA belonged to Journey Bus Line in New Jersey. The driver had just picked up 38 students and 5 chaperons at JFK airport. The teenagers aged 16 to 19-year-old were coming back from an Eastern Europe trip organized by EF Educational Tours.  The bus was heading to a mall where parents were supposed to pick up their children. The driver took the Southern State Parkway to get to his destination, apparently not aware that the Parkway was forbidden to most commercial vehicles.
As he drove through the Eagle Avenue overpass in Lakeview, Nassau County, LI, the top of the bus was ripped off by the overpass injuring multiple passengers. According to the police someone shouted "duck" just before the bus hit the overpass. This may have helped keep the number of seriously injured students to just a few. Two 17-year-old girls suffered the most serious injuries. They are still hospitalized but in stable condition. They are expected to leave the hospital in the next 24 to 48 hours. The injuries ranged from broken bones to cuts and scrapes.