Teenager suffered serious leg injury resulting in amputatation after walking on a bomb in Central Park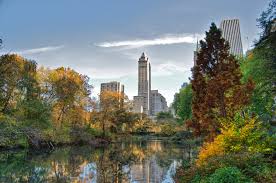 A teenager was seriously injured after he walked on a "homemade" bomb in  Central Park, New York City. 18 year old Connor Golden from Virginia was visiting New York with two friends. They were walking in Central Park when Connor stepped on the device. His leg was so badly injured that doctors had to amputate it just below the knee. His family is devastated. The college student had come to the city for the 4th of July festivities.
The police said that the explosives was left in a plastic bag in the park and seemed to have been fabricated at home by an amateur. Forensic tests are now being done to determine what type of explosives were used. The results should be known tomorrow.
Read more in the NY Daily News