Two skateboarders fatally struck by a bus and a by car in separate NYC traffic accident this week-end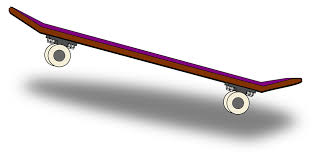 A skateboarder died after being struck by a bus in New York City last Friday around 6:30 pm. 25-year-old Kevin Zeng was on the sidewalk of the Union Turnpike near Grand Central Parkway in Forrest Hills, Queens, when his skate board rolled into traffic. The young man ran after it. The skate board rolled into the path of a oncoming MTA bus and Kevin ran behind it. According to the NY Daily News, the bus driver saw him and tried to swerve to avoid him but it was too late.  Kevin was struck by the passenger side of the bus. The victim was rush to the hospital where he later died from his injuries, The bus driver stayed at the scene of the accident and wasn't expected to be charged.
Another skateboarder died this week-end in New York. 18-year-old Alejandro Tello died yesterday at the hospital after he was hit by a hit and run driver. The accident occurred at the intersection of Avenue T and West 10th Street in Gravesend, Brooklyn. The driver was making a right turn when he hit the skateboarder. He drove over his body and didn't stop. He just sped away leaving behind the teen dying on the street. Witnesses to the accident ran to Alejandro to try to help him. Another car pulled into the middle of the road to protect him from being hit by traffic. He was rushed to the hospital with severe head trauma. He didn't survive his injuries. The police found the white BMW SUV two miles away from the scene of the accident but so far no suspect was arrested. Alejandro Tello lived in the neighborhood. Residents interviewed by CBS couldn't believe that the driver never stopped to try help the skateboarder after he hit him. Others said that they previously saw the white BMW driving around the neighborhood during the day.
Picture: Courtesy of Pixabay