Construction worker killed in elevator accident in Manhattan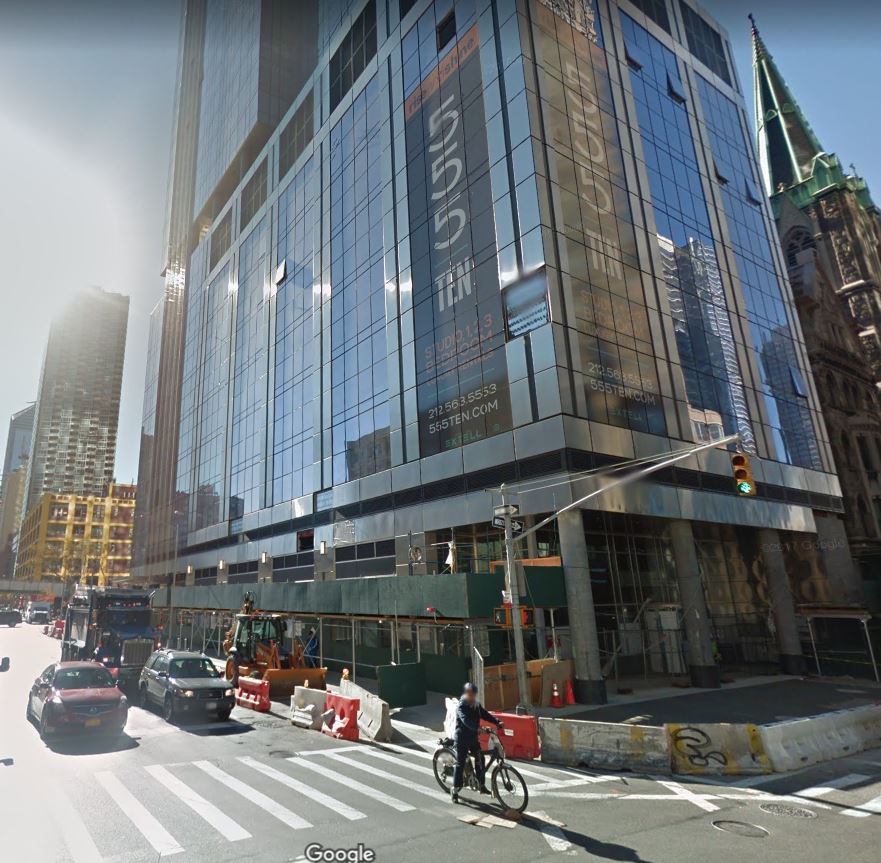 A construction worker was found dead in an elevator on a New York construction site on Sunday morning.  The man was identified as 53-year-old Stephen Simpson, a native of Jamaica who previously served in the army and was currently working for Patriot Electric. The last time Simpson was seen alive was last Saturday afternoon at 3:00 pm. Simpson had just finished his shift at a construction site at 555 Ten, a 56-story Manhattan luxury condominium building located at West 41st Street and 10th Avenue. As he was about to leave the site with his co-workers he told them that he forgot some personal effects and had to go back inside to retrieve them.  That's the last time he was seen alive.
A security guard found his body at 7:00 am on Sunday. His head was trapped between the elevator floor and the elevator door frame of the 5th floor.  Investigators believe that Simpson used the elevator and that while he was riding it, the building power was shut off by the crew leaving the site. Simpson got stuck inside the elevator. It is unclear why Simpson didn't use his cell phone to call for help. Instead, he forced the elevator doors open. However as he was climbing out of the elevator, the cabin moved upward and crushed him against the door frame. Investigators don't know yet if he died immediately as his body was only found the following morning.  His body is now at the City medical examiner's office where they will determine the time and cause of the death.
Stephen Simpson was married to Crystal Simpson and they were supposed to celebrate their son's birthday. He was supposed to take his son and his wife  to the store to buy a bicycle for his son. Stephen and Crystal were married for 10 years. His wife told the News "He loved our son to death and he'd get him anything, he'd do anything for him".
Read more in the NY Daily News
Picture of the construction site: courtesy of Google Map