Unlocking the Art of a Killer Cross-Examination: An Exclusive Session with Trial Lawyer Ben Rubinowitz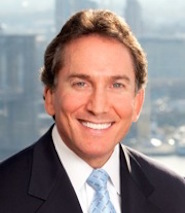 If you've ever been captivated by courtroom dramas, chances are you've wondered about the intricate dance that is cross-examination. It's the moment when a trial lawyer takes center stage, deftly questioning a witness from the opposing side. It's a battle of wits, a strategic display of skill, and an art form all its own. And now, an opportunity to unravel the secrets behind a "killer cross" is just around the corner.
Mark your calendars for Tuesday, September 12th, as the renowned trial lawyer, Ben Rubinowitz, steps into the spotlight at the Golden Gate University School of Law's Litigation Center. With a reputation that precedes him, Rubinowitz is set to share his wisdom, experience, and insights on mastering the art of cross-examination.
What to Expect:
Ben Rubinowitz's upcoming presentation promises to be an illuminating experience for legal enthusiasts, aspiring trial lawyers, and anyone with a keen interest in the dynamics of the courtroom. Here's a glimpse of what you can expect from this captivating event:
Strategies and Techniques: Delve into the strategies and techniques that Rubinowitz has honed over his illustrious career. Learn how to extract key information, challenge credibility, and ultimately sway the jury's perspective through a powerful cross-examination.
Real-Life Case Studies: Benefit from Rubinowitz's vast repertoire of real-life case studies, each one offering a unique lesson in the art of cross-examination. Discover how he navigated complex scenarios, effectively debunked opposing arguments, and led his clients to victory.
Interactive Insights: This isn't your typical lecture. Prepare for an interactive session where you can engage directly with Rubinowitz, ask burning questions, and receive personalized insights tailored to your interests.
Networking Opportunities: Connect with fellow legal enthusiasts, students, and professionals who share your passion for the law. The event provides an excellent platform to exchange ideas, share experiences, and expand your professional network.
About Ben Rubinowitz:
Ben Rubinowitz's impressive career spans decades, marked by a multitude of high-stakes trials, groundbreaking verdicts, and a reputation for unmatched expertise in cross-examination. As a managing partner at Gair, Gair, Conason, Rubinowitz, Bloom, Hershenhorn, Steigman & Mackauf, one of the nation's most prominent personal injury law firms, Rubinowitz's courtroom prowess has earned him accolades and respect within the legal community.
Event Details:
Date: Tuesday, September 12th
Time: 12:00 PM – 1:00 PM
Location: Golden Gate University School of Law's Litigation Center