What usually happens to a distracted driver who kills someone?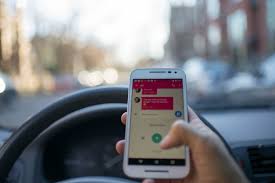 Most drivers who were using their cellphone and as a result killed someone in a car accident usually don't get more than a few days in jail.
Fair Warning reviewed approximately 100 prosecutions of distracted drivers over the last 5 years and found that light punishment is usually the norm. Only in a few cases drivers were sentenced to serve for a month or two or were fined with amounts of more than $1000.
Fair Warning also found that the risk of going to prison is almost zero for drivers who were "only" using their phone before they killed someone on the road. Drivers who got sentenced to prison usually committed at least one additional illegal action such as drinking, taking drugs or using a hand held cell phone while driving a commercial truck.
In one of the most horrific cases, a 21 year old driver who was high on prescription drugs and texting crashed into a bus. 13 people died in the accident. Manslaughter and other charges are pending against the young man from Texas. Jack Dillon Young pleaded not guilty.
Among all the cases Fair Warning went through, the toughest sentence was given to a dump truck driver who killed one motorist and injured two others. The truck driver was still drunk from the night before and was posting on Facebook while driving. He is serving 16 years in prison.
In New Jersey, a judge sentenced a 17 year old High School sport star to five years in prison after the young man killed a 61 year old woman. At the time of the accident, Sam Oltmans had just left a party. He was drunk driving while taking on the phone and texting. Oltamns crossed the double line and crashed into the car of Laurie Oltmans. She died in the accident.
When a driver kills someone in a car accident and only distracted driving is involved, sentences are much lighter. For example, 20 year old Drew Fleming from Wisconsin was charged with a misdemeanor reckless driving charge after killing a pregnant mother. The 20 year old was texting and driving when he crashed into the car of 22 year old Megan Goeltz . The maximum sentence he is facing is one year in jail.
Read more in Fair Warning