Verdict obtained by Peter Saghir in difficult New York Pedestrian Accident case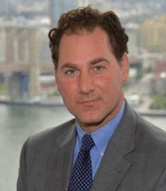 Congratulations to our partner NYC car accident lawyer Peter J. Saghir who obtained a verdict in Queens in a difficult liability case involving a pedestrian who was struck by a car at 42nd Street and 12th Avenue in Manhattan.
The trial was bifurcated and the defendant denied all liability and faulted the plaintiff for the happening of the accident. The driver claimed that the plaintiff was running across the street outside of the crosswalk to catch a bus at the time of the accident while the plaintiff maintained she was walking across 42nd Street in the crosswalk with the light in her favor. Geico, who insured the driver, refused to tender the full policy prior to trial.
After summations and 25 minutes of deliberation, the jury of 3 men and 3 women returned a unanimous verdict finding the driver was 100% negligent and the plaintiff completely free from fault. After the verdict, Geico tendered the full policy and the driver made a substantial personal contribution.