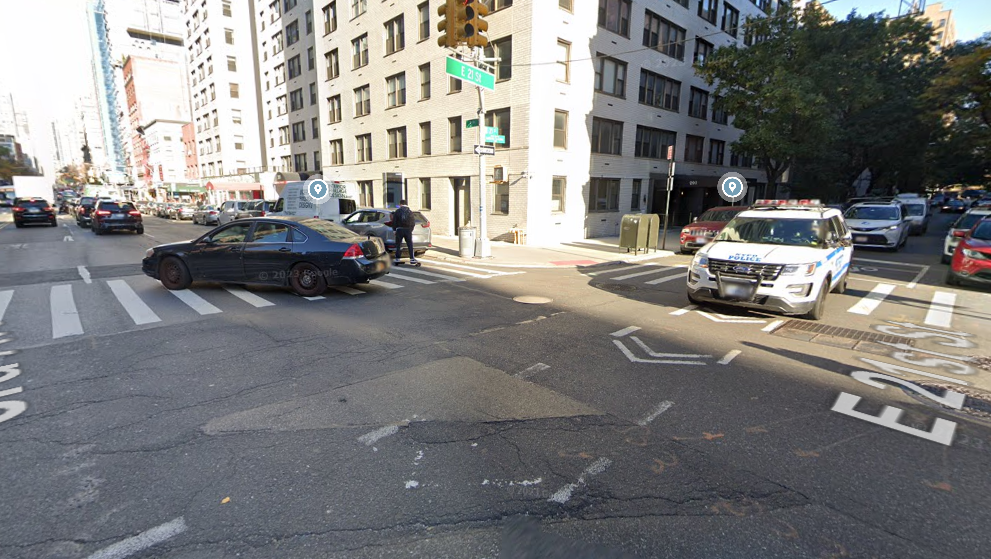 It was an ordinary evening in Gramercy, Manhattan, where people were going about their daily routines. However, that evening turned into a nightmare when a terrifying car accident caused by an intoxicated driver unfolded on a busy sidewalk.
Last Sunday night around 7:30 pm, an intoxicated driver, 26-year-old Mahbub Ali from Astoria, Queens, drove onto the sidewalk at 21st Street and Third Avenue, resulting in a chain-reaction crash. Eyewitnesses described the scene as horrific, with people screaming, commotion everywhere, and bystanders rushing to help the injured. The consequences of this reckless act were devastating, leading to the death of a 23-year-old man in the crosswalk and injuring several others, including an 18-year-old man on an e-bike and a 26-year-old woman. It is particularly heartbreaking to learn that the victims struck on the sidewalk were asylum seekers staying at a nearby migrant shelter.
The driver, Mahbub Ali, has since been arrested and faces serious charges, including manslaughter, vehicular manslaughter, DUI, and assault. These charges reflect the severity of the incident and the potential consequences for his actions. As NYC car accident attorneys, we recognize the importance of holding accountable those who cause harm due to their negligence or recklessness. Such cases not only seek justice for the victims but also serve as a deterrent for others, highlighting the importance of responsible driving and the devastating consequences that can arise from impaired or reckless behavior behind the wheel.