1 pedestrian dead and 12 injured in two separate dump truck accidents in NYC, including one with a MTA Bus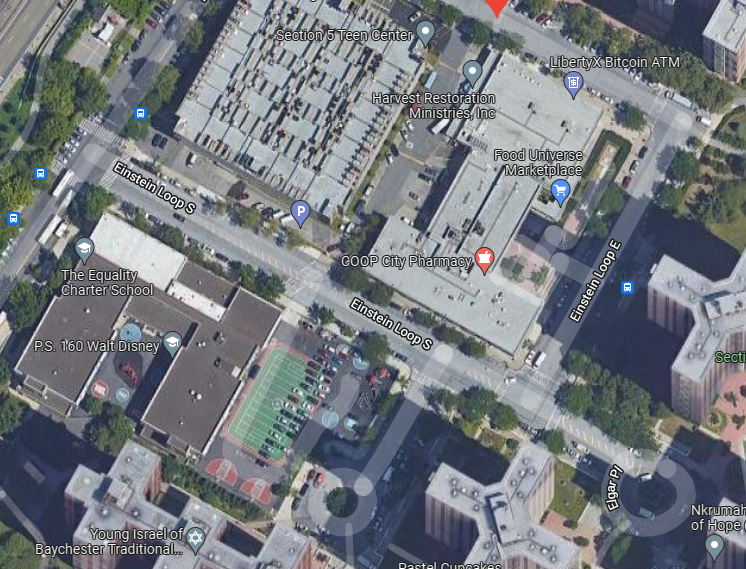 A 76 year old pedestrian was fatally struck by a dump truck in the Bronx, NYC, on Monday morning. 76 year old Lola Blair was crossing Enstein Loop around 11:45 am when she was hit by a dump truck making a left turn from the Hutchinson River Parkway service road onto Einstein Loop.  The dump truck driver first continued to drive but then returned to the scene of the accident. The woman was rushed to the hospital where she died from her injuries. She was living nearby, in Co-op city.
Drivers, especially truck drivers must exercise due care when driving in residential areas but so far the NYPD did not charge the dump truck driver for failure to exercise due care.
On Friday another pedestrian was fatally struck by a garbage truck in Brooklyn ( see previous blog).
Pedestrian fatalities in New York City are at their highest since Vision Zero started in 2014.
Read more in the NY Daily News 
MTA Bus crashed with another dump truck an hour earlier in Staten Island
Earlier in the morning another dump truck accident took place in Staten Island.  12 people were injured, mostly bus passengers, after a MTA Bus collided with a dump truck. The accident occurred in Staten Island around 10:10 am.
11 passengers were on the S40 MTA Bus going to St-Georges.  As the bus was driving on Richmond terrace near Hamilton Avenue, it rear ended a dump truck. Damages were substantial. The front right side of the bus was  mangled and the windshield destroyed. The front door was also damaged.
12 people were transported to a nearby hospital to be treated for minor injuries. It is not clear yet what caused the accident and police investigation is ongoing.
Read more in SILIVE
Picture of the location of the accident where the dump truck fatally struck a pedestrian in the Bronx: courtesy of Google Map