22% of patients transfered from a hospital to a skilled nursing facility experience adverse events, 11% experience temporary arm events. 59% of all these events are preventable. They cost Medicare hundreds of millions of dollars every month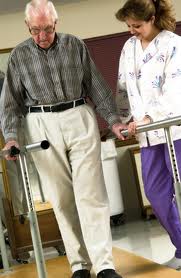 Nursing home negligence such as substandard treatment, inadequate monitoring of patients or failure and delay to provide necessary care are the main causes of preventable adverse events and temporary arm events for patients requiring post acute care in a skilled nursing facility according to a large study conducted by the US Department of Health and Human Services, Office of Inspector General.
The study looked at a sample of 653 Medicare beneficiaries discharged from hospitals to skilled nursing facilities (SNF) for post-acute care and who stayed at the nursing home no longer than 35 days.
The study found that 22% of Medicare beneficiaries experienced at least one adverse event during their stay. A small percentage of patients experienced 2 to 3 adverse events during their stay.
79% of these adverse events resulted in extending the stay at the nursing home or in the transfer of the patient back to the hospital for emergency room visits or inpatient admissions.
From the study, researchers evaluated that re-hospitalizations costs every month total $208 million to Medicare including $136 million on hospitalizations associated with preventable events.
14% of adverse events required a life-sustaining intervention and 6% led to the death of the patient.
Medication errors and negligent nursing home care contributed each to 37% of the adverse events and infections contributed to 26% of them.
The study also found that 11% of post acute care patients suffered temporary personal injury related to medication errors in 43% of cases , negligent care in 40% of cases and infections in 16% of cases.
Researchers discovered that 59% of the adverse events or temporary harm events were clearly or likely preventable. They happened in 56% of cases because the appropriate treatment was provided in a substandard way, in 37% of cases because the patient was not properly monitored and in 25% of cases because the necessary treatment was simply not provided. Other preventable adverse events include errors related to medical judgement or skills and inadequate or incomplete care plans.
Cases for which adverse events were not preventable were mostly related to patients with poor health status or at risk for experiencing harm despite efforts by staff to avoid harm.