3-year-old on scooter killed by candy van in Brooklyn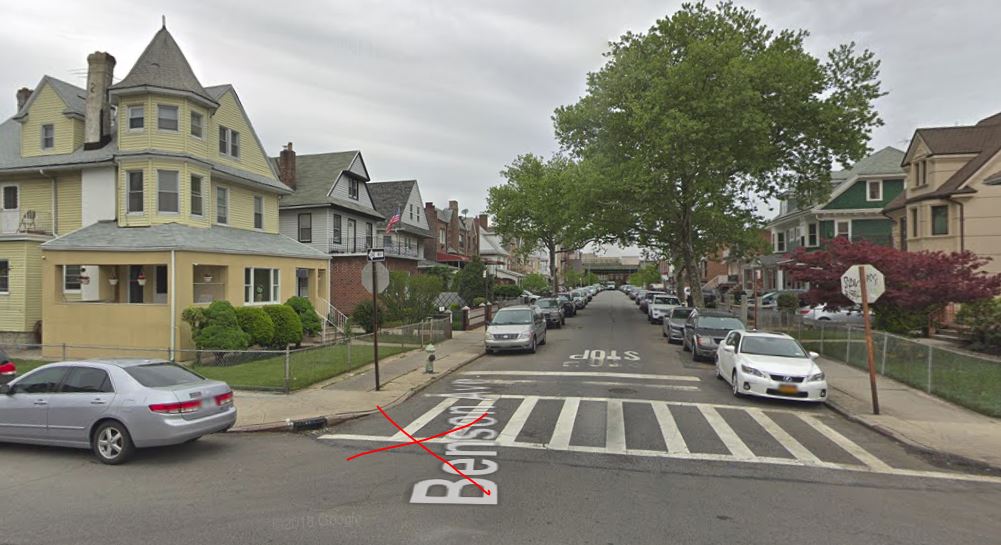 A toddler was fatally struck by a van in New York City. The pedestrian accident occured yesterday around 12:45 pm in Bath Beach, Brooklyn, NYC. The van which was delivering candies and had Kittles and Starbust logos on it, was making a turn from Bay 25th street onto Benson Avenue when he ran over the 3-year-old Emur Shavkator who was riding a small green scooter. The boy was with his mom and another child. His mother was frantically trying to pull him from underneath the van. When the EMS arrived the boy was unconscious. He was rushed to the hospital where he was pronounced dead.
The van driver wasn't exercising due care and killed the young pedestrian
The driver of the van, 61 year old Johnny Gonzalez of Bensonhurst, stayed at the scene of the accident. He was arrested and charged with failure to yield to a pedestrian and failure to exercise due care. There is a stop sign just before the sidewalk where the van struck the young boy. However according to a crossing guard working nearby who spoke with the Brooklyn Daily Eagle, many drivers in the area are behaving dangerously. "I see drivers do stupid things here all the time. They race by me, they run lights, stop signs and sometimes I try to get their license plates, but it happens so fast," she said. "I hope we can find a way for people to just slow down." Residents also confirmed that drivers were constantly blowing the stop sign on Bay 25th Street.
The van which is registered in New Jersey, has a long record of traffic violations in New York. Since 2013, it got 15 tickets including 1 for blowing a red light and 2 for speeding.
Over the last 5 years, 5 cyclists and pedestrians died on Benson Avenue between 20th Avenue and Stillwell Avenue. A total of 425 crashes resulting in 139 injuries were reported on the same one-mile stretch of Benson Ave during the same period of time.
Read more in Street Blog
Location of the accident: courtesy of Google Map