9 construction workers died and 514 were injured in NYC in 2021 according to statistics from the NYC Department of Buildings
Construction accident fatalities and injuries in New York City in 2021 were a little bit higher than in 2020 but lower than during the years preceding the Covid19 crisis according to the New York City Department of Buildings statistics.  The DOB only reports construction worker fatalities that are caused by  building code violations. Brooklyn and Manhattan had the most fatalities, 3 each while the other boroughs all recorded one fatality each for a total of 9 worker fatalities compared to 8 in 2020 and 11 in 2019.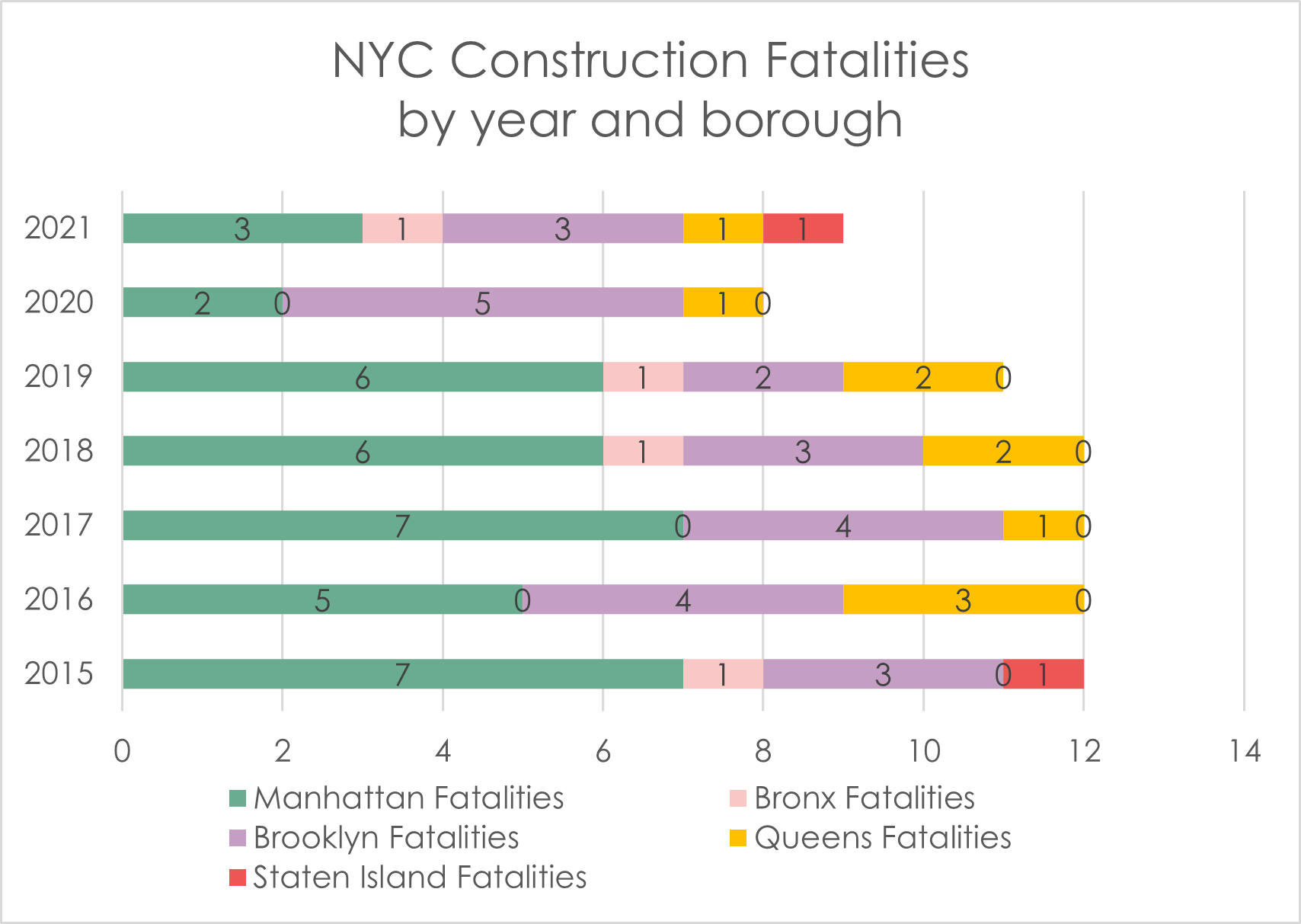 7 out of the 9 hard hat deaths were caused by fall and 2 of them were caused by accidents related to mechanical construction equipment failure. Despite construction workers now being required to follow safety training, fall related fatalities were at their highest since 2017. Most fall accidents are preventable. They usually occur when safety rules are not respected.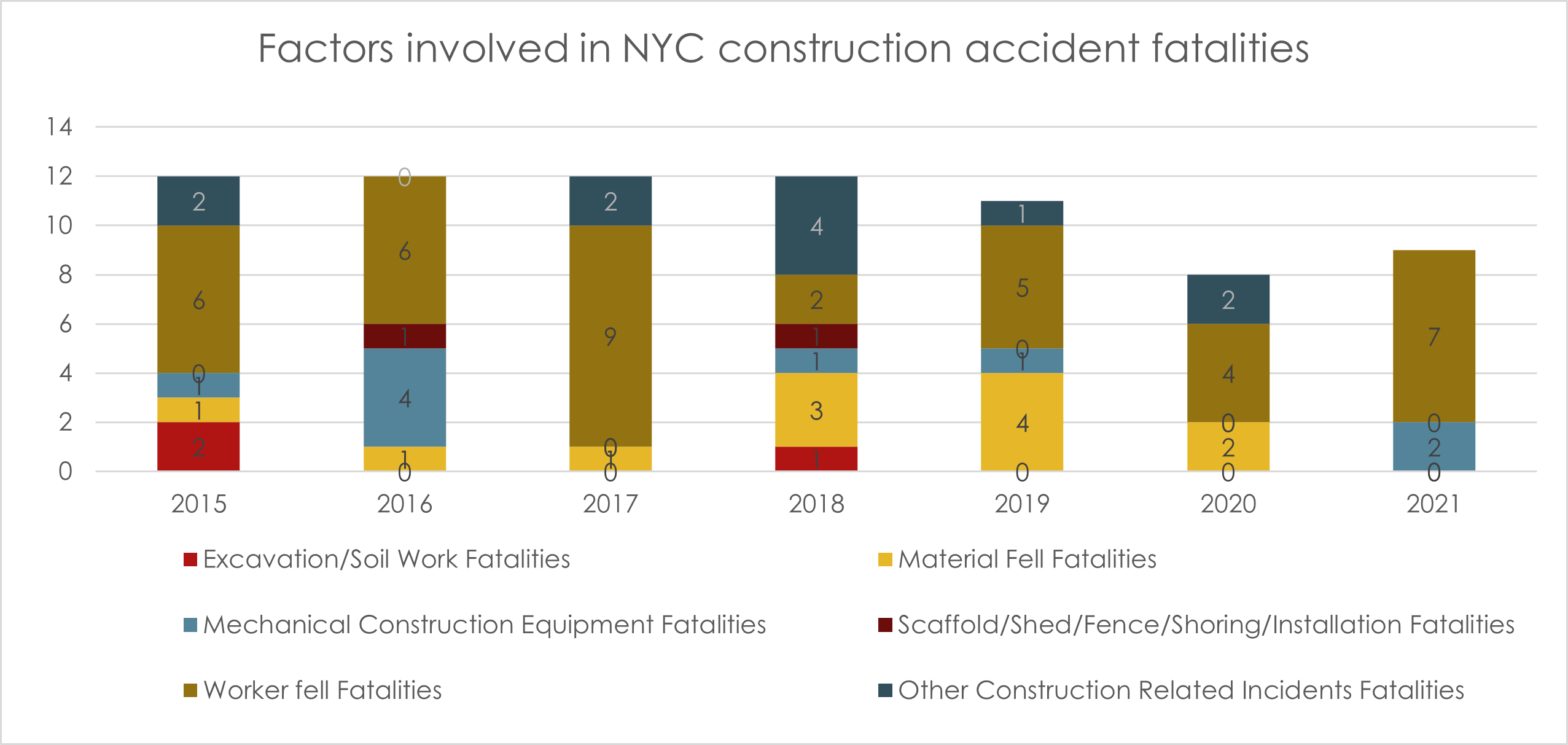 Almost the same number of injuries were reported to the DOB in 2021 compared to 2020. 505 workers were injured in construction accidents in New York City in 2021 compared to 502 a year earlier and 596 in 2019. Most injuries' occurred on Manhattan construction sites (300) followed by Brooklyn (105), Bronx (48), Queens (45) and Staten Island (7).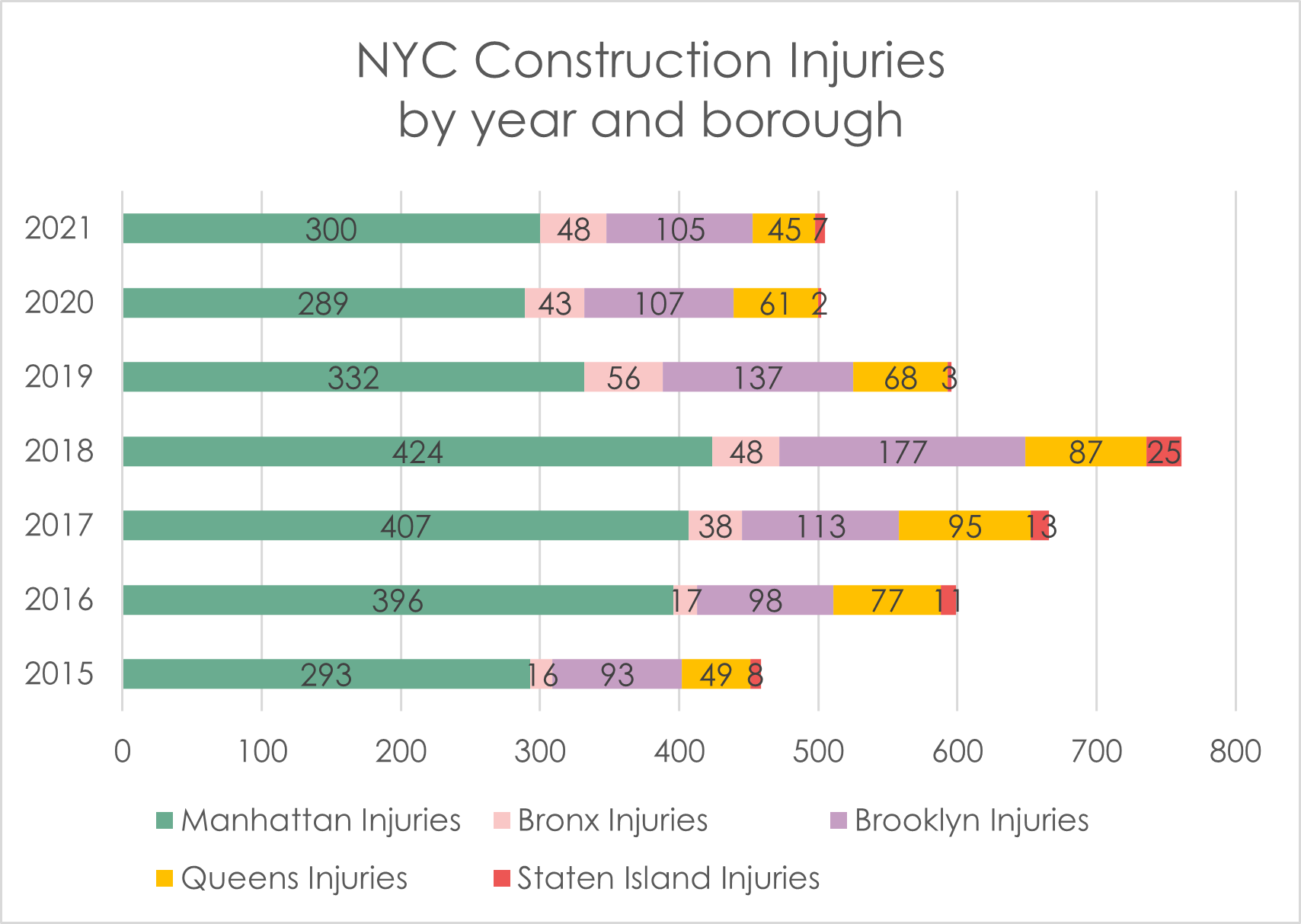 While many injuries are classified as "other" by the DOB (mostly because they are minor injuries), fall injuries reached a record high with 194 workers injured in falls in 2021 compared to respectively 141, 141, 191, 179, 171 and 133 in 2020, 2019, 2018, 2017, 2016 and 2015.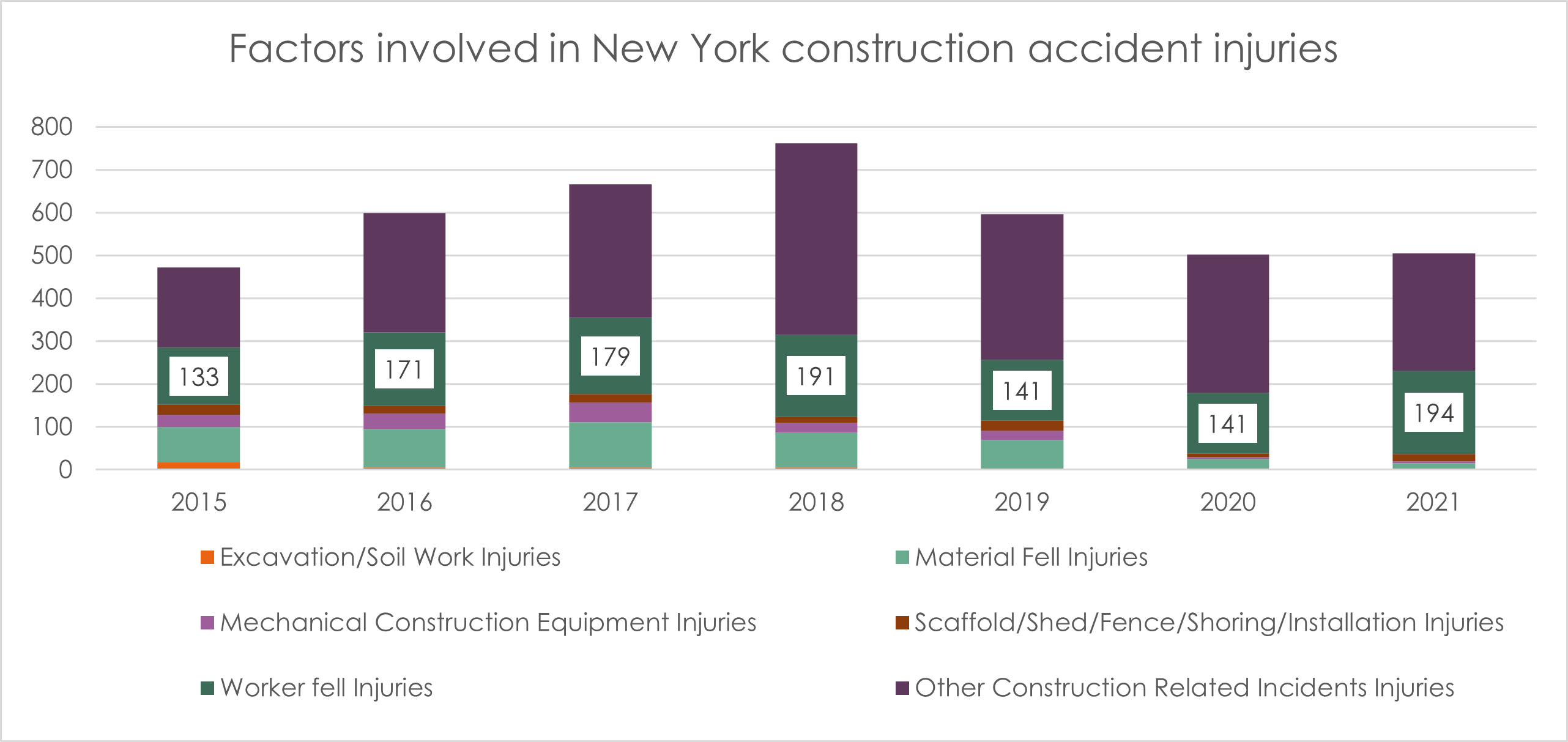 While both total construction accident injuries and deaths are at almost a record low over the last few years both fall injuries and fall fatalities were at their highest. While looking at DOB statistics since 2015,  fall fatalities were at their highest in 2017 with 9 deaths followed by 2021 with 7 deaths. Injuries related to fall which were at 141 in 2019 and 2020 jumped to 194 in 2021.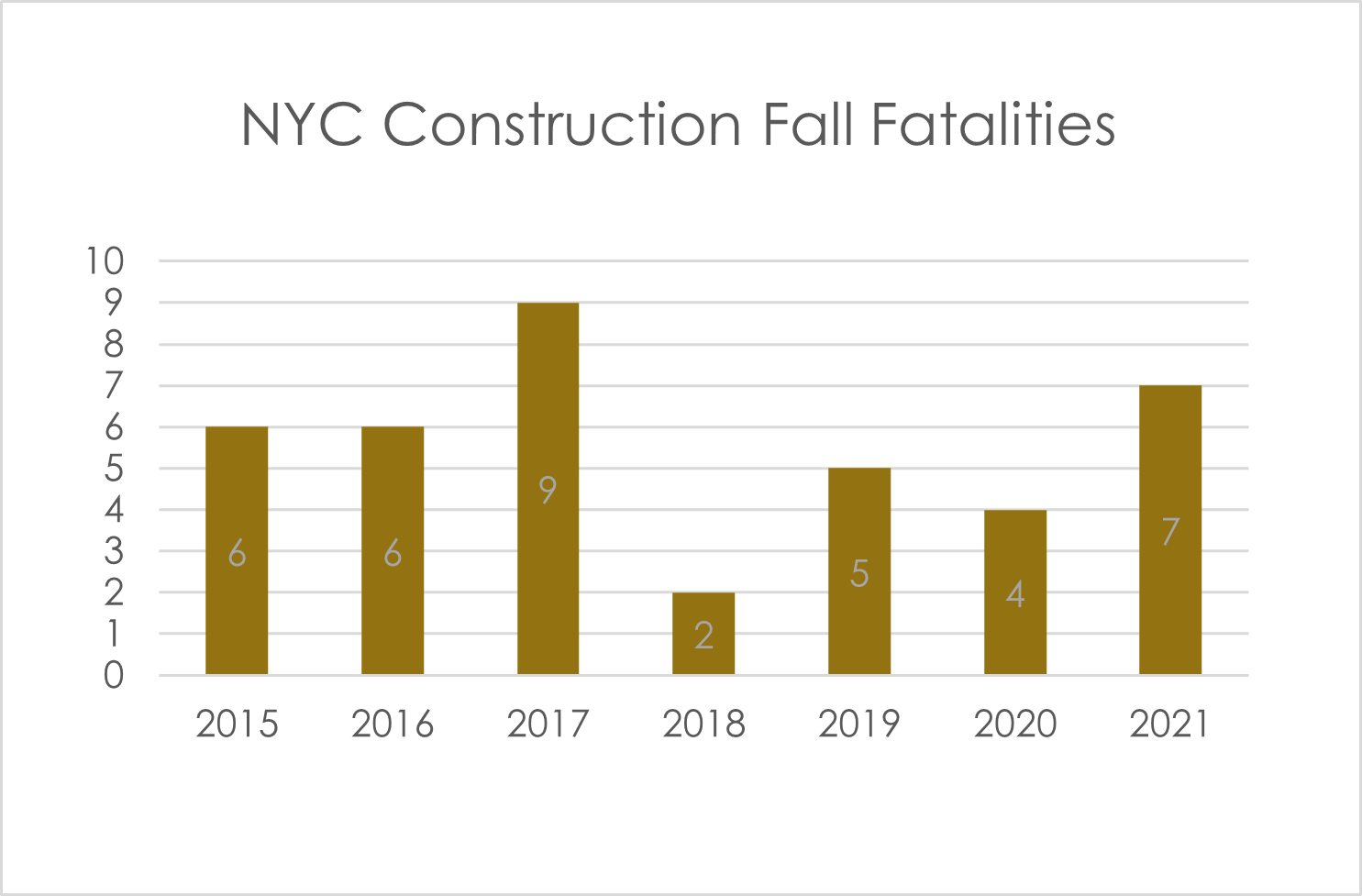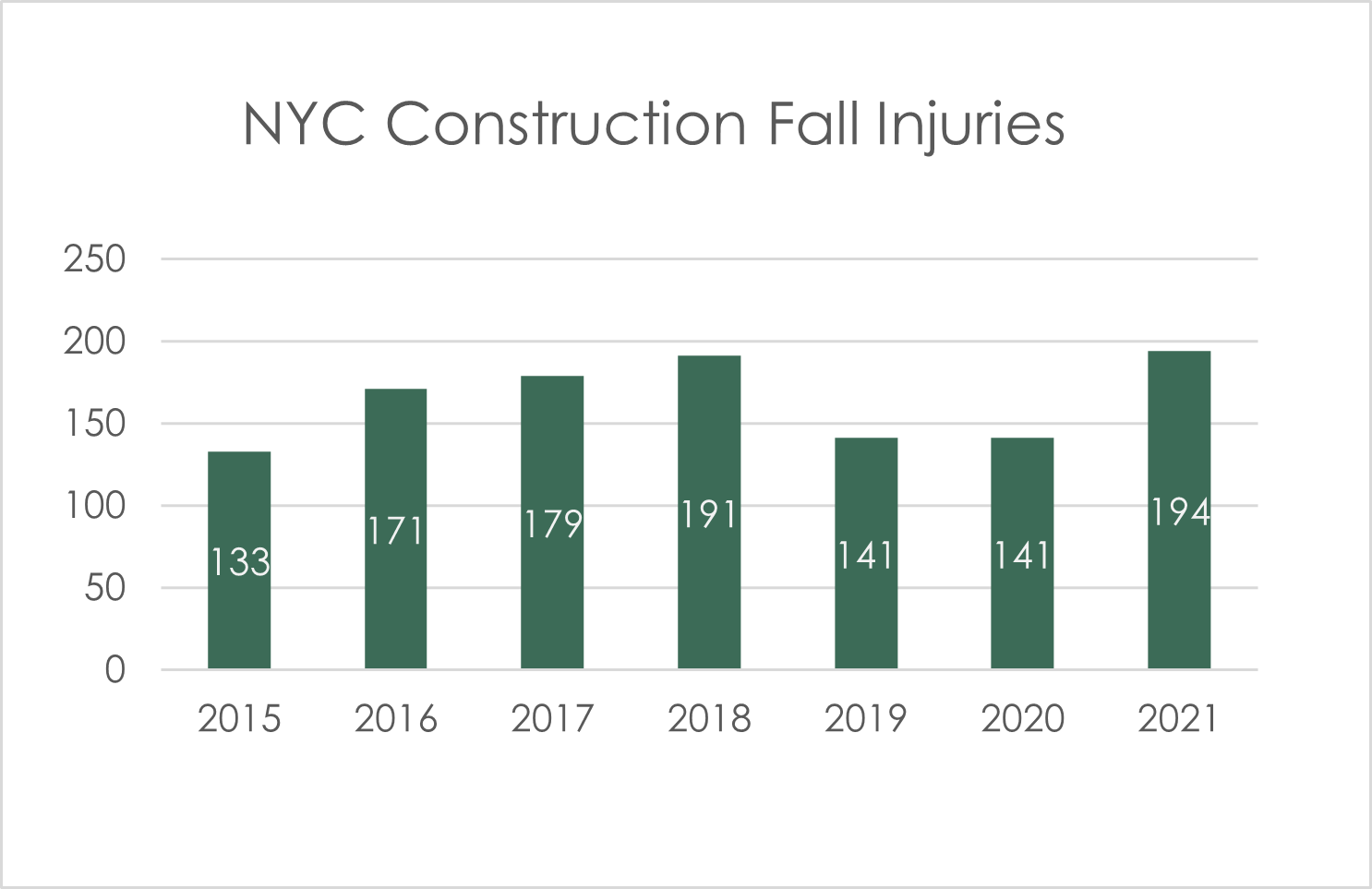 Despite new safety training requirements and multiple campaigns to prevent construction worker falls,  NYC construction workers continue to die or suffer serious injuries as the result of falls that most of the time might have been prevented if safety rules were respected.