A call to improve the very popular Grand street bike lane and reduce bicycle accidents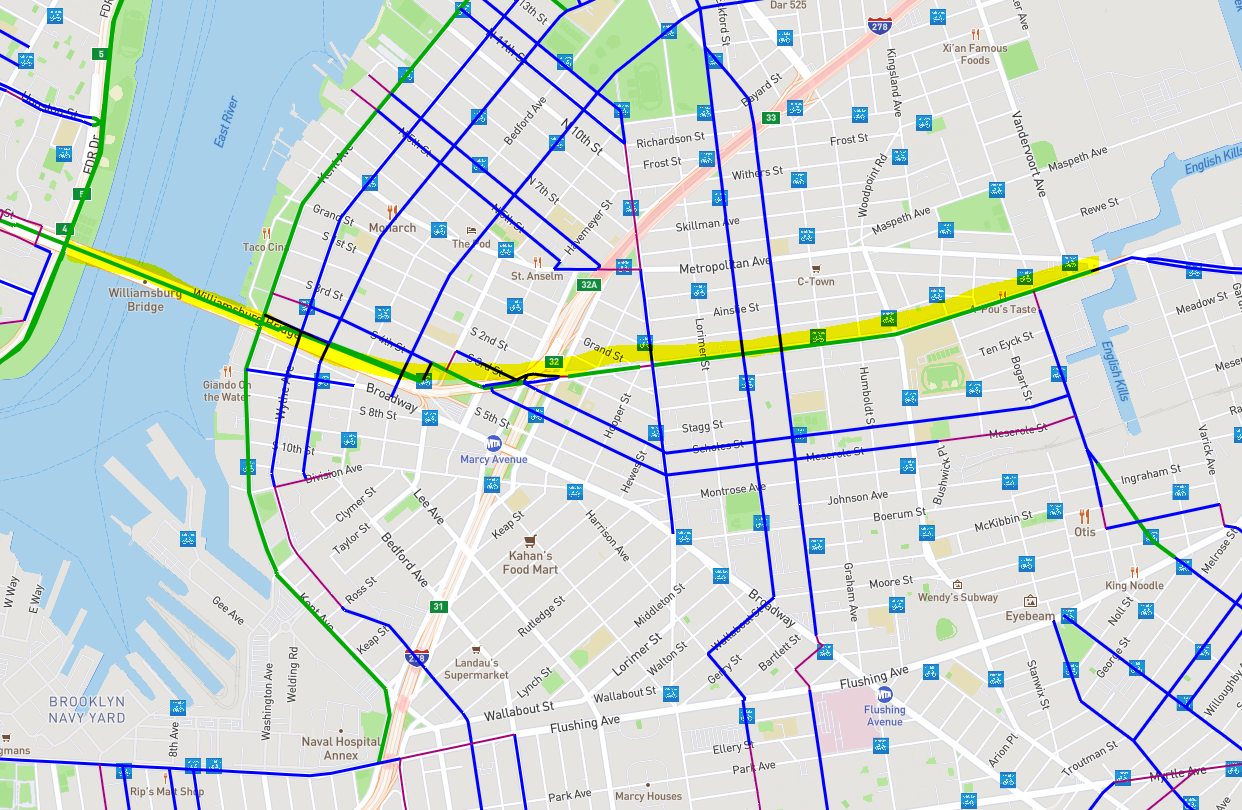 67 people were injured in bicycle accidents on the Grand Street bike lane in Brooklyn since it was implemented in 2019. The bike lane is only protected by plastic bollards and as a results is constantly obstructed by vehicles  illegally parking on it.   The Grand Street bike  lane is one of the busiest bike lanes in Brooklyn and is used on a daily basis by numerous cyclists commuting between Bushwick and downtown Manhattan though the Williamsburg bridge.
Before being elected, Eric Adams promised he would add 300 miles of protected bike lanes in all five boroughs
After his election, the mayor also promised he would reinforce 20 miles of bollard protected bike lanes in the first 100 days of his tenure.  This promise no longer applies and the DOT has now announced that this task would be finished by 2023.
Two Manhattan bike lanes have already been completed, on 11th Avenue and W 40th street as well as Broadway between Barclay and Morris Street in Manhattan and plans are made to reinforce Clinton Street in Manhattan, Crescent Street, Vernon Boulevard and Queens Boulevard in Queens.  However work was delayed again as the DOT explained they experienced delays in sourcing the concrete barriers.
The DOT is also now in the process of deciding which other bike lanes should get a similar treatment and activists of Transportation Alternatives sent a letter to the mayor and the DOT Commissioner to ask them to consider the Grand Street bike lane.
The Grand street bike lane is partially protected by plastic bollards and by parking spaces that are mostly loading zone for commercial vehicles. However private vehicles are constantly parking on the loading zone and as a result  trucks use the bike lane as a loading zone. Additionnally, many plastic barriers are destroyed by vehicles and are lying flat in the street,
The Grand street bike lane is one of the most important bike lanes in Brooklyn and daily cyclists commuters should be protected.
Picture: courtesy of NYC Bike Map
Read more in the Brooklyn Paper