Mother and young son in critical condition after out of control driver hit them on sidewalk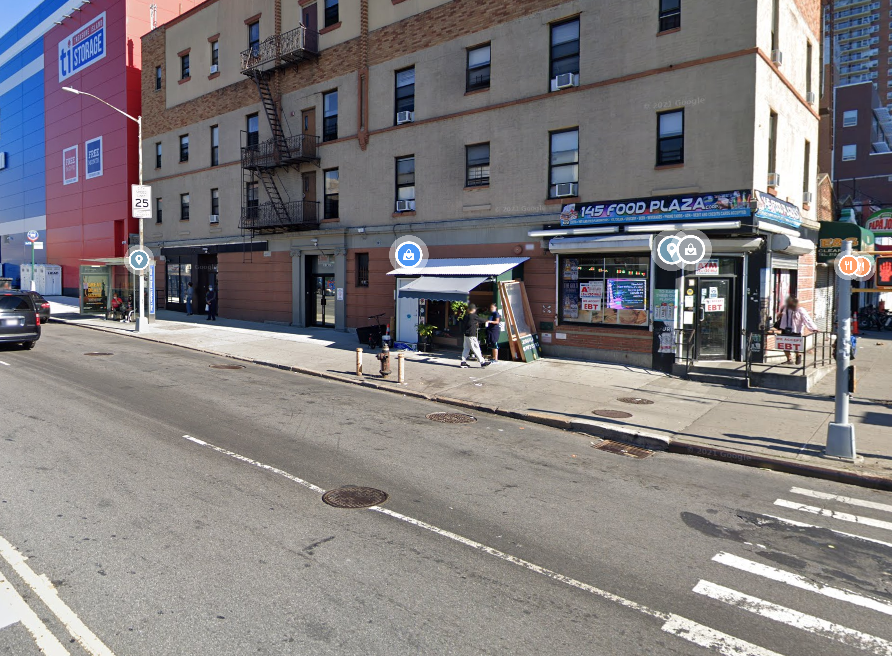 A mother and her son were critically injured in a horrific car accident in NYC yesterday afternoon that was caught on video surveillance (see below) .The 38 year-old mother was walking and holding the hand of her 6 year old son on a  Harlem sidewalk when the driver of a car lost control of his vehicle, jumped the curb at high speed and mowed them down. They were both critically injured and rushed to the hospital. The 69-year-old driver driver was also injured and according to the police he might have suffered a medical episode.
The accident occurred in the middle of the afternoon right by the West 145th Street and Malcolm X Boulevard bus stop. The video surveillance shows the red car jumping the curb and driving on the sidewalk at a high rate of speed  right behind the unsuspicious mom and her son.  After hitting them, the car then destroyed a flower shop and a few other vehicles.
Witnesses are still horrified by what they saw and are still wondering what can be done to prevent such horrifying accidents. Police are still investigating the accident and at this point it is still unclear what kind of medical episode the driver suffered.
Read more in the NY Daily News 
Picture of the location of the accident: courtesy of Google Map
Another pedestrian also suffered critical injury in an accident that happened yesterday night in Queens around 10:30 pm.  A 31 year old pedestrian was crossing Liberty Avenue at the intersection of 160th Street when he was hit by a car that never stopped. He was rushed to the hospital in critical condition. The police are still looking for the driver
Read more on ABC7
Just before these two accidents, a 19 year old passenger of a car driven by another 19 year old boy died after the driver lost control of the car near Kennedy airport also in Queens on Friday night. The driver was critically injured. Read more in the NY Daily News