A worker died in an elevator accident at a New York construction site
A construction worker died after he fell down an elevator shaft in New York. The accident happened yesterday at the beginning of the afternoon at the construction site of a future hotel located at 577 9th Avenue near 41st Street in Hell's Kitchen, Manhattan.
According to DNA Info the construction worker  was not wearing a harness at the time of the accident. He was working on the fourth floor near the elevator shaft which, at the time, was just a hole that extended all the way to the ground. He fell in and landed on his back. The man who was 30 years old was transported to the hospital in critical condition. He later died.
A few months ago the general contractor for the construction site, BRF Construction Corp, was fined for failing to secure the site after a construction worker was spotted on a 15 to 20 foot wall without a harness. BRF employed non union workers.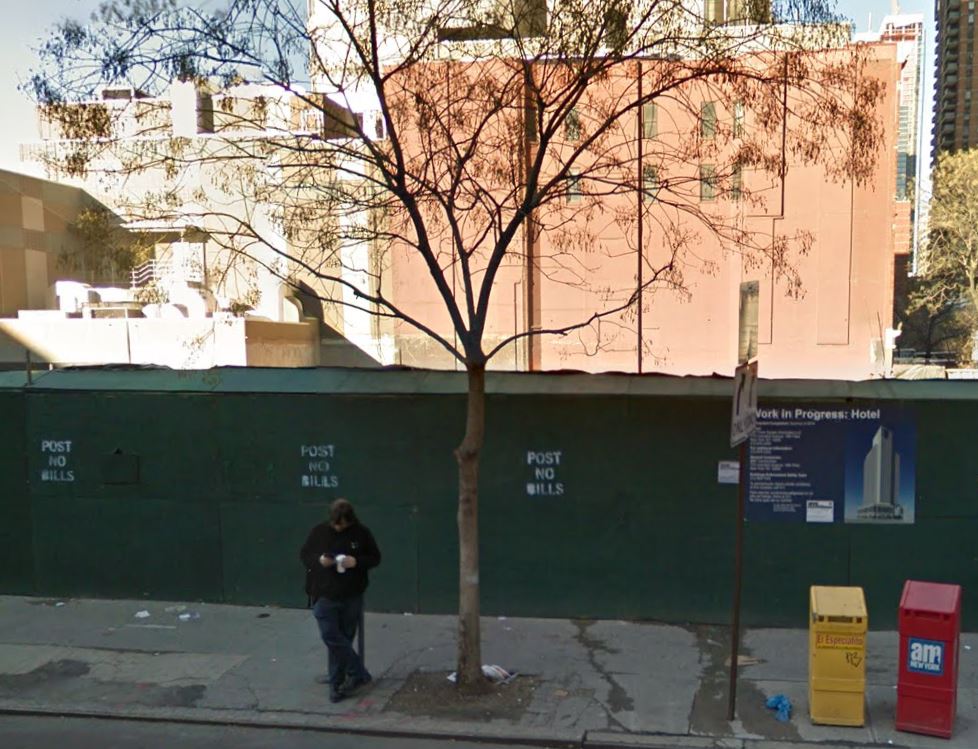 The construction site of the future hotel where the fatal accident happened. Picture: courtesy of Google Map