Another car jumps the curb in NYC, injuring 6 pedestrians including 2 children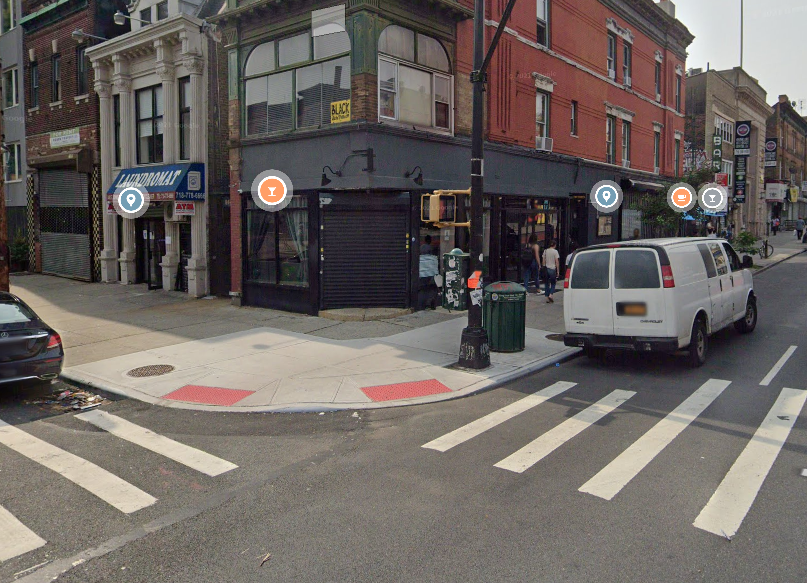 6 pedestrians were injured in a car accident in NYC yesterday morning. A driver jumped the curb at the intersection of St. Johns Place and Nostrand Avenue in Brooklyn, a little bit before 8:00 am. This is the time during which parents are bringing their children to school. A video below shows one of the victims crossing the street with his two children just before the driver looses control of his vehicle and jumps the curb at a high rate of speed. The 48 year old father and his two sons that are 9 year old and 11 year old were struck by the car. They sustained serious injuries but are in stable condition. Another woman got pinned between the car and a pole. A total of 5 people were rushed to the hospital with serious injuries and another person was treated at the scene for minor injuries. The police arrested the driver of the car but it is not clear if he will be charged. The accident occurred just one day after the police announced that the mother who was struck by a driver jumping the curb in Harlem a week earlier had died from her injuries, leaving behind her 6 year old son. (see previous blog) .
Earlier during the week, 7 people were injured in a car accident that occurred on the Brooklyn Bridge. The crash involved multiple cars and according to witnesses was "surreal". A vehicle went airborne. A driver was critically injured after being ejected from his car.  6 other people were seriously injured and transported to the hospital. Tourists who were walking on the bridges aid they witnessed a horrific scene of wrecked cars and multiple bodies lying all over the ground.  The police is still investigating the accident and said that previous to the crash the man who was ejected from his car was driving his white jeep at a high rate of speed but so far they could not confirm that he caused the accident. Read more in News Week
Act of reckless driving and crashes are on the rise in New York City. According to TransAlt, since the beginning of the year, 60 people died in car accidents, a 40% increase compared to the same period last year.