As the cab driver who fatally struck 9 year old Cooper Stock tries to dodge the lawsuit with technicalities, Ben Rubinowitz who represents Cooper's family tells the New York Post that the wrongful-death case will include an "absolutely heart-wrenching video" of Richard Stock trying to pick up his son's body immediately after the boy was run over by the cab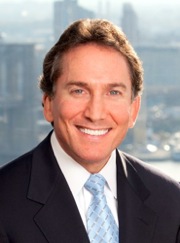 New York Personal Injury Lawyer Ben Rubinowitz who is representing Dana Lerner and Richard Stock in a wrongful death lawsuit against Koffi Komlani, the taxi driver who killed their son Cooper in a traffic accident, said to the New York Post that both parties were proprely served after the lawyers representing the cabbie tried to  use a technicality to dodge the lawsuit.
Copper was crossing the road with his dad at 97th Street and West End Avenue in the Upper West Side in January 2014 when he was fatally struck by the taxi driver who was making a left-hand turn. A witness took a video of Richard Stock trying to pick up his son just after he was run over by the taxi. This video will be included in the lawsuit. "[Richard Stock] is screaming at the top of his lungs. There could never be anything worse for a father," said Ben Rubinowitz.
Because of insurance caps, Cooper parents do no expect to receive more than $50,000 but they want to pursue a wrongful death lawsuit to hold the cab driver accountable for his recklessness.
Read the complete article here