Ben Rubinowitz to speak at Trial School Symposium in Denver, CO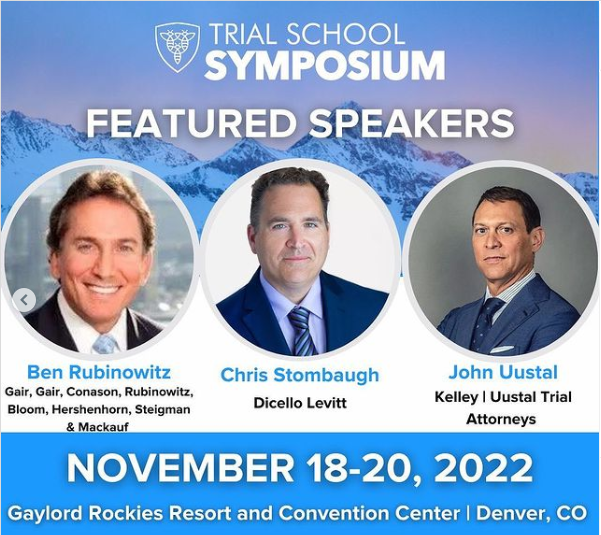 Our managing partner, Ben Rubinowitz, a top New York Trial Attorney, will be speaking about "Using the Cross Examination of Common Sense" at the Trial School Symposium that will take place in Denver, CO from November 17th to November 20, 2022.
During this 3-day event, you'll learn and workshop the latest mixed method advocacy approaches for two of the hardest skills to master, Voir Dire and Cross Examination from a nationally recognized faculty. The  program will feature an intensive program of study incorporating a combination of daily lecture presentations and small group break-out sessions each afternoon.
For more info or to register please click here