Carlos 'Law seeks to raise fines for reckless corporations that put construction workers at risk of accidents and treat serious injury an death as cost of doing business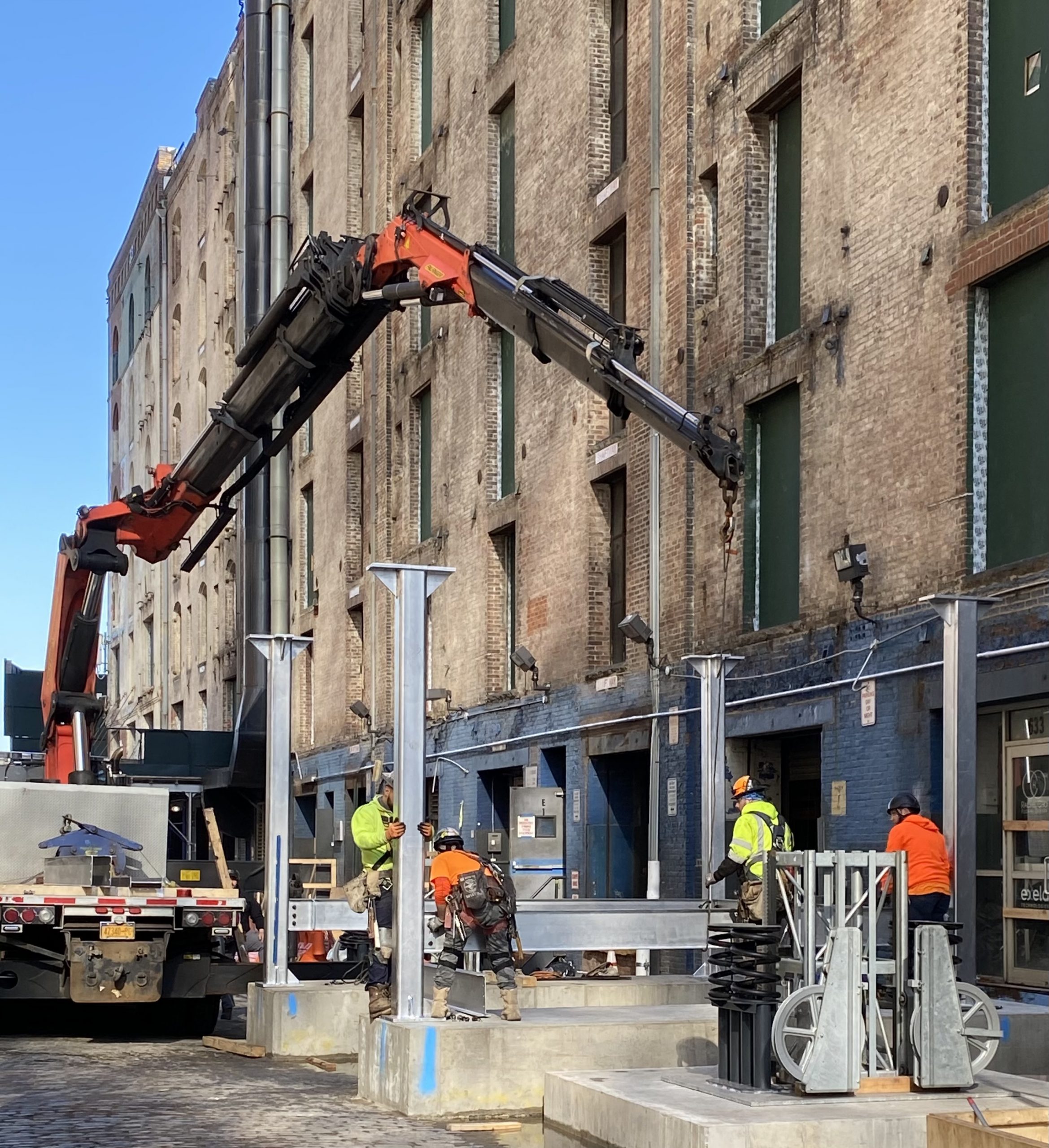 Carlos'Law, a bill named after Carlos Moncayo, an undocumented and nonunion construction worker who was 22 year old when he was fatally crushed by a collapsing wall  on a Manhattan construction site, is on the desk of NY Governor Hochul. The bill that passed the State legislature earlier in June proposes to significantly raise fines for contractors and their agents who have been criminally charged after a serious in jury or death occurred at their construction site. Fines for misdemeanor would be raised to $300,000 and fines for a felony in criminal cases related to the death of a construction worker would be raised to $500,000 instead of the actual $10,000.
The actual NY state-imposed limit on corporate penalties of $10,000 is "Monopoly money"
Construction companies are rarely criminally charged in New York. Since The Occupational Safety and Health Act of 1970 was signed by President Nixon, out of 400,000 hard hat fatalities, 80 of them were prosecuted and around 12 only resulted in criminal charges.  Harco Construction, the general contractor for the site where Carlos Moncayo died was one of them (see previous posts). The contractor was sentenced to pay $10,000 (the maximum fine on corporate penalties in NY State) after being found guilty of reckless endangerment, criminally negligent homicide and manslaughter. At the time Cyrus R. Vance Jr who was the District Attorney called the fine "Monopoly money".
Limiting such fine to $10,000 is an open door for reckless and negligent contractors to  continue to cut corners on safety and consider  the consequences of  serious injury and deaths on their construction sites as a cost of doing business.  By increasing the fines to up to $500,000 for the worst cases, the bill would force bad actors in the New York construction industry to take safety protocols seriously and better protect their workers.
In New York, it is estimated that around 80% of hard hat fatalities occur on non-union jobsites.  Latino workers are disproportionally affected: while they represent 10% of the population, they are accounting for 18% of the fatalities on New York construction sites.