Construction worker fell to his death from scaffold on Manhattan construction site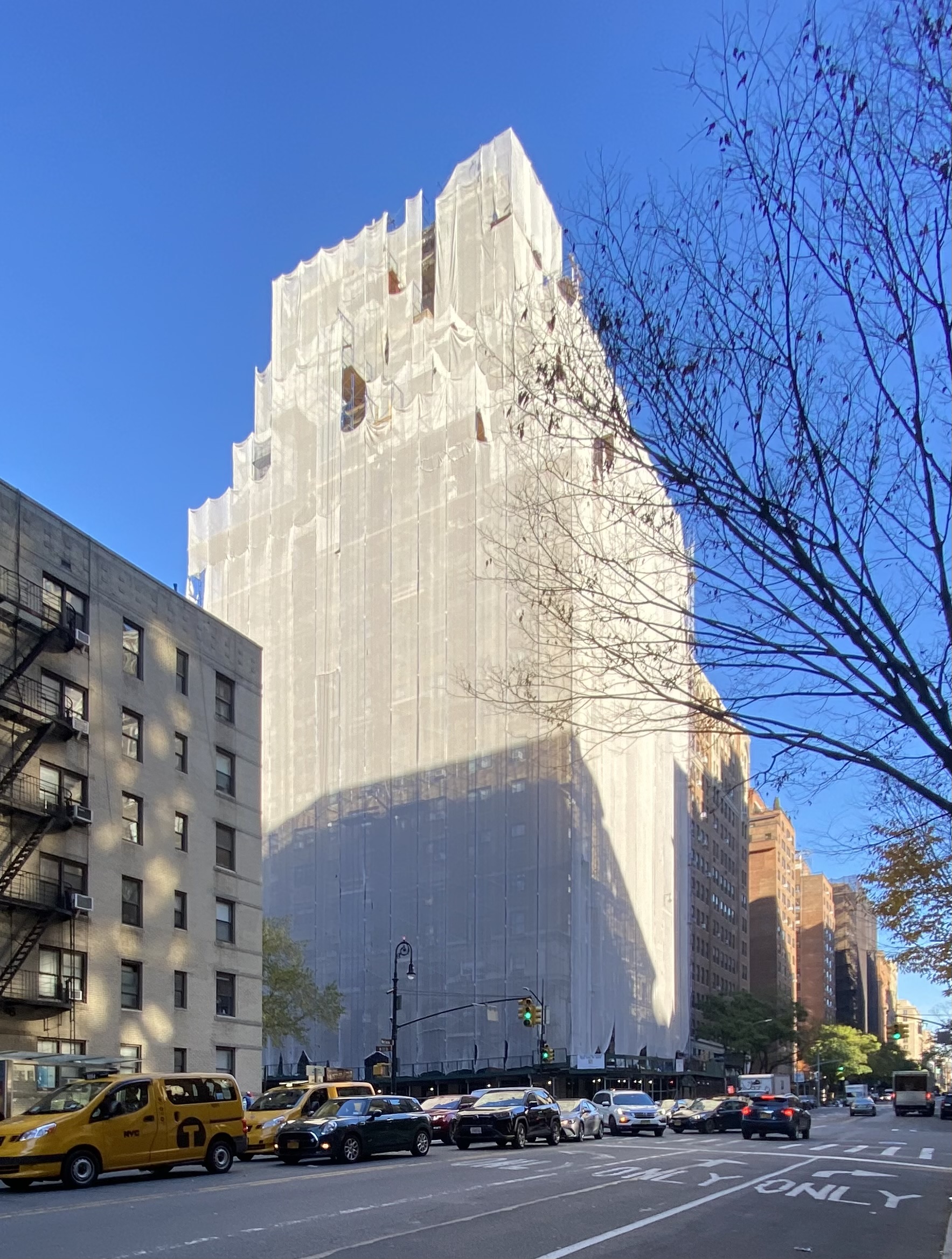 A construction worker died after falling from a scaffold in Manhattan last Monday morning. The accident occurred at a residential building located at 263 West End Avenue, on the corner of West End Avenue and 72nd Avenue in the Upper West Side of Manhattan (see picture).
According to a preliminary investigation of the Department of Buildings, the 36 year old construction worker whose identity was not revealed, was installing netting on a scaffold at the 15th floor of the building when he fell to his death onto the sidewalk shed.  So far, the investigation of the DOB found that the worker did not receive site safety orientation before he started his work.
A full stop order was issued as DOB continues its investigation. The building owner, Riverside Towers Corporation, had an active work permit for façade repair and for the scaffold at the time of the accident. The  worker was employed by Rennon Construction and the General Contractor of the site is J&S Waterproofing. (read more in Construction Dive)
This is the second time this month that a construction worker fell to his death in New York City
On November 2nd, 27 year old Raul Tenemala Puli fell to his death while he was installing an I-beam for a sidewalk shed in front of a construction site located at 625 Fulton Street. Puli was employed by Colgate Scaffolding, a subcontractor on a construction site where Rabsky is building a 35 story tower with more than 1,000 apartments and some commercial spaces as well.   It is one of the largest rental projects in Brooklyn. (read more in the Real Deal)
Falls are the number one cause of construction worker fatalities in New York City and most of them are preventable. Last year, out of the 9 construction workers who died on the job, 7 died in a fall accident.