Food Emporium worker killed in elevator accident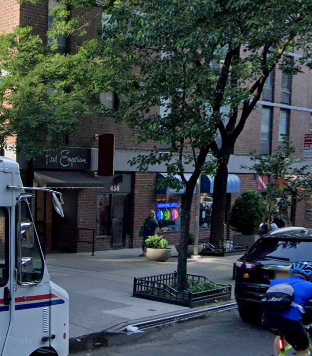 A worker died in an elevator accident at a Manhattan grocery store last week. 49 year old Maria Sanchez, a mother of four children who worked two jobs to support her family and her mom in Mexico City was killed by an elevator that was illegally installed in the building of the Food Emporium in Hell's Kitchen.
Last Tuesday afternoon, Sanchez was in the basement of the Food Emporium supermarket located at 452 W. 43rd Street in Hell's Kitchen. She was loading a small dumbwaiter elevator with merchandise when suddenly the elevator moved up and crushed her head. Sanchez suffered major head trauma and died at the scene of the accident.
The elevator was illegally installed and had recently been repaired after previous malfunctions
According to the NYC Department of Buildings, the elevator was a small freight elevator that had been illegally installed and was not registered. The elevator was shut down and a violation was issued to the owner of the building.  Employees at the Food Emporium said the elevator had problems in the past and was recently repaired. The repair was apparently not done proprely. Too often in New  York City, elevators are being repaired by unqualified workers and the consequences are deadly. New legislation was recently introduced  in New York City stipulating that only a licensed person can work on elevators and that any illegal installation should be reported immediately to the DOB.  However this law will not take effect until 2022.
Sanchez was a hard working mom taking care of her 4 children age 5, 11, 16 and 21 year old and of her mom in Mexico. She moved from Mexico 15 years ago and was working 48 hours a week . Her children were her priority. Her 21 year old daughter was very upset and told the media that work conditions for immigrant workers at the supermarket were hazardous.
Read more in the NY Daily News