Four students injured during chemistry class at NYC School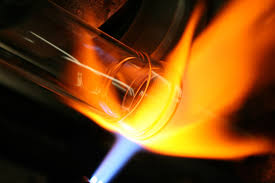 Four NYC students suffered personal injury during a science experiment that went wrong at St. Catherine Academy, an all girls catholic high school in the Bronx, NYC. Two of the students were seriously injured, two others suffered minor injuries.
The accident occurred  last Wednesday morning around 8:30 am. Students were participating in an experiment during which they clustered around their teacher who was demonstrating with fire how an atom goes from ground state to excited state. At one point, instead of going up, the flame spread and expanded, reaching students. Four of them were singed on their hands and their faces. They were transported to the hospital to be treated.
The teacher had been teaching chemistry for 3 years at the Bronx high school and never had any accident in the past. Read more in the New York Times.
It is not the first time that students have been injured during chemistry experiments in New York schools. In 2014 a teenager was critically burned during a "Rainbow Experiment" that went awry at the prestigious Beacon High School. Our partner, Personal Injury Lawyer Jeff Bloom represented the parents of the 16 year old boy who suffered second and third degrees burns during the accident. Jeff filed a $27 million lawsuit against the city of New York on their behalf. (see previous blog)
Picture: courtesy of Pexels