Gair, Gair, Conason, Rubinowitz, Bloom, Hershehorn, Steigman & Mackauf named Best Law Firm 2021 By U.S. News – Best Lawyers® and a Tier 1 Firm for Personal Injury, Medical Malpractice and Product Liability in New York City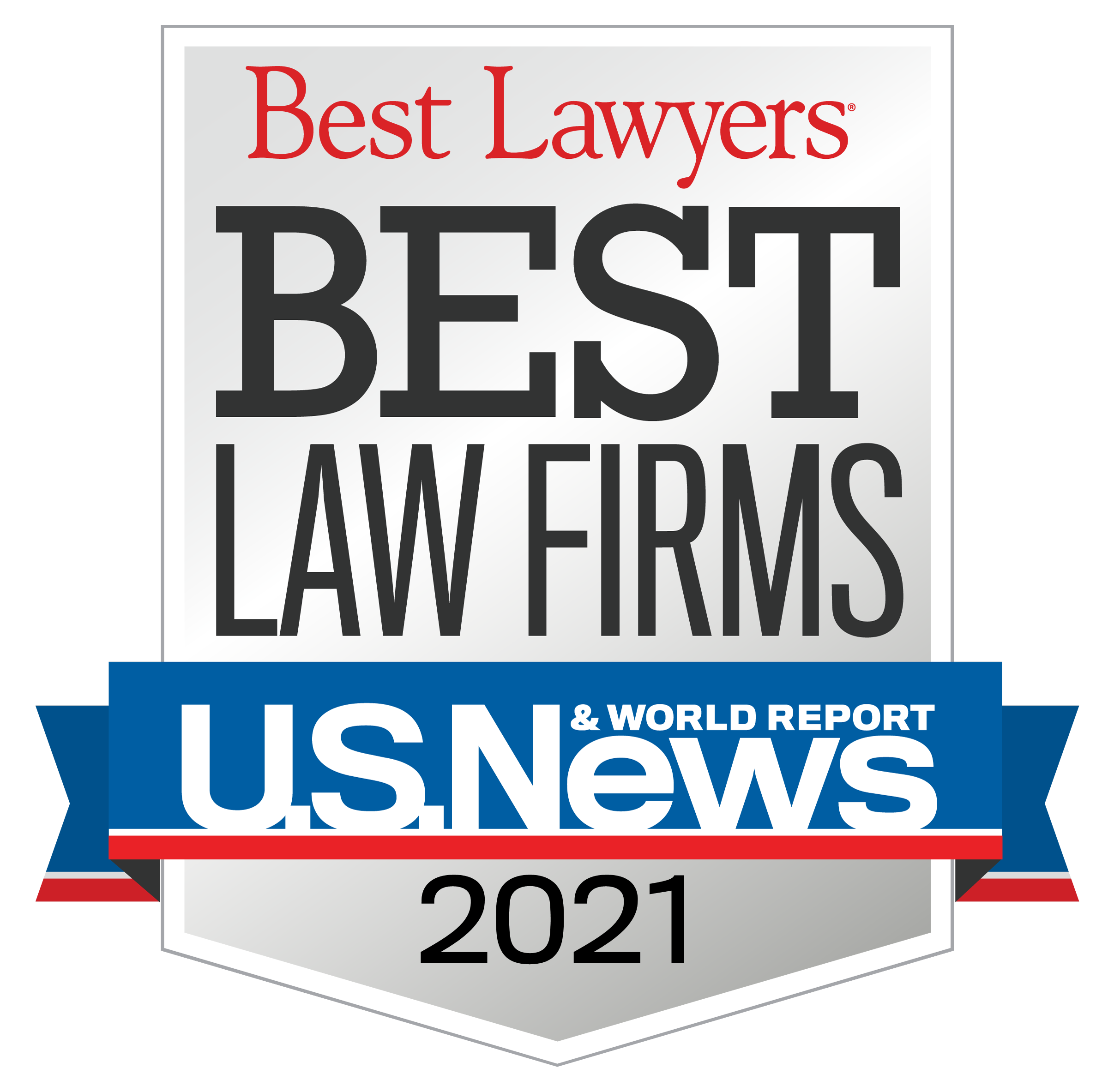 For the 11th consecutive year, our New York Personal Injury Law Firm was named a Best Law Firm 2021 by U.S. News – Best Lawyers®. The firm was also named
"To be nominated for 11 consecutive years as a Best Law Firm by by U.S. News – Best Lawyers® is a testament to the hard work and dedication of our teams" commented managing partner Ben Rubinowitz.  Based in Manhattan and handling cases throughout New York State, the Personal Injury Law Firm of Gair, Gair, Conason, Rubinowitz, Bloom, Hershenhorn, Steigman and Mackauf enjoys a national reputation and is considered a top choice by other attorneys or former clients who seek the best representation possible for those they refer.
Created in 1919 by Harry Gair – one of the most prominent trial lawyer of his time in the field of negligence and accident law – the firm has enjoyed a storied tradition of success for its clients for more than 100 years.  Now led by Ben Rubinowitz and a core group of partners who are among the finest personal injury attorneys in the country, the firm defines itself as a "boutique firm" and limits its practice to an average of 100 catastrophic injury cases a year. By focusing on a limited amount of cases, the firm is able to spend more time and resources for its clients than most firms and as result continuously obtains some of the highest verdict and settlements in New York State and in the country.
Among recent notable results, our firm  obtained the highest 2019 School Verdict in NY State with a $59.2 million verdict for a young man burned alive in a botched chemistry experiment. This verdict was upheld in 2020 by a New York Supreme Court Judge. A year before, the firm obtained the 2018 highest jury verdict in NY State: $85 million for a pedestrian who sustained a catastrophic injury after being struck by a double-decker bus. The firm has also been busy filing lawsuits under the NY Child Victim's Act and recently filed a complaint against Kevin Spacey on behalf of two victims who were abused by the Hollywood star when they were 14 years old.