How to proprely manage cold injuries?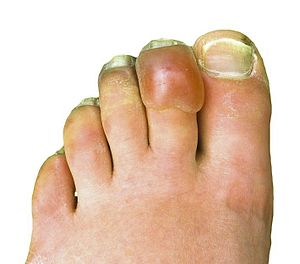 As New York hospitals are gearing up for an increased number of patients visiting the emergency room for cold related injuries it is important that physicians and nurses be up to date with proper management of cold injuries as medical malpractice such as failure to diagnose and timely treat systemic hypothermia can be fatal.
In a recent article published in Medscape, Blair Peters, MD (Resident Physician, Department of Plastic and Reconstructive Surgery, University of Manitoba Faculty of Medicine, Canada) and  Edward W Buchel, MD (Associate Professor of Surgery, Section of Plastic Surgery, University of Manitoba Faculty of Medicine; Head, Consulting Staff, Winnipeg Health Sciences Centre, Canada) provide an in depth analysis of the various types of cold injuries and the most appropriate manner to treat them.
Systemic hypothermia needs immediate treatment
Here are some of the key points of their study:
The most dangerous cold injury and threat to life is systemic hypothermia. It is very common that a patient who suffers from systemic hypothermia also suffers from other peripheral cold injuries to his extremities such as frostbite. While physicians or nurses may be tempted to address these injuries first because of their visibility, they should first check for systemic hypothermia and, in case of positive diagnostic, treat hypothermia first to prevent patient death.
When systemic hypothermia is identified, the patient should be immediately treated with passive and active rewarming measures.
Peripheral cold injuries are localized injuries that occur only to certain parts of the body such as frostnip, chilblain, immersion foot and frostbite.
After a cold injury is identified and the area where the injury occurred rewarmed it is essential to protect the injury from refreezing. Refreezing can lead to catastrophic tissue damage.
For peripheral cold injuries such as frosbite, rewarming while providing the patient with pain medicine is the first step. When the blood circulation has been reestablished , the injury can be cleaned and treated. Antibiotics are not recommended. The author of the study recommend a combination of anti-inflammatory medication such as ibuprofen and application of aloe vera. Patients should be followed closely and educated on detecting signs of infection.
It takes from 60 to 90 days to predict the severity of a frostbite injury and surgical debridement is not recommended before that time.
New techniques such as the use of tissue plasminogen activator are being experimented to prevent amputation.
Read the complete article here
Picture: courtesy of Wikipedia