Johnson & Johnson removes carcinogenic baby powder from shelves in US and Canada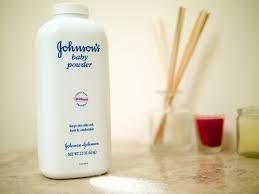 The sale of a dangerous product that has been used for years by American families and women is being discontinued in the US and in Canada. Johnson & Johnson announced yesterday that it was removing its talc based baby powder from the market. The decision to remove this product from the store shelves is coming after thousands of women sued the company claiming the powder that was tainted with asbestos was responsible for their ovarian cancer.
Johnsons & Johnson always denied the claims and announced in a statement yesterday that its decision to remove the talc baby powder from the market was based on a decline in sale that was due to changing consumer habits and a misinformation campaign about the safety of the product.
While the company  always defended publicly that the baby powder was safe, internal documents dating from as early as 1973 and produced by attorneys in lawsuits,  indicate that the company was worried about the carcinogenic effects of the product. A company official wrote in a memo "If Johnson's Baby Powder contained asbestos at a concentration of 1 percent, how much of the cancer-causing substance might a baby inhale when dusted with the powder?"
Despite these internal concerns, the company continue to promote the powder as safe for adults and children. In 2013, Dean Berg, an ovarian cancer survivor, was the first person to sue Johnson & Johnson. While the jury agreed that Johnson & Johnson was negligent for failing to warn of cancer risk they were not fully convinced that her ovarian cancer was caused by the baby power. As a result, Berg wasn't awarded any damages but the lawsuit opened the door to thousands of claims by women  who were using the baby powder and contracted ovarian cancer as well. In some cases, the jury awarded very large sums to the victims but many of them were appealed and the amounts were reduced.  One of them, in which a St Louis jury's awarded 4.69 billion in damages to 22 women is still being appealed.
Picture source: Wikipedia