NYC Personal Injury Attoney Ben Rubinowitz to co-chair a free NYSTLA Webinar on Openings & Summations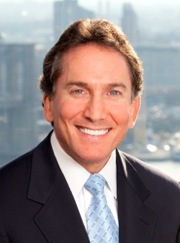 Join our managing partner  Ben Rubinowitz  as he is co-chairing with Judy Livingston and Jeff Korek  this two part webinar: Openings & Summations. They have assembled an All-Star panel of Trial Attorneys who will demonstrate what they do and say in Opening Statements and Closing Arguments to achieve spectacular results. Trial demonstrations are what this program is all about. Each member of the faculty will demonstrate an opening or summation.
This webinar  organized by the New York State Trial Association is free for all NYSTLA members and non-members. It has been approved for transitional & non-transitional credits. Participants will receive 4 Skills CLE credits.
Part 1 will take place on May 26th from 12:00 pm to 2:00 pm
Summation should be a carefully planned, well organized argument that, if delivered properly, leaves the jury no alternative but to vote in favor of your client. Planning for summation should begin the time you first meet your client and continue until the Judge says, "Counsel, you may sum up."
In part one of this two part series some of the very best lawyers in the country demonstrate winning summation techniques. Each of these lawyers have achieved multiple 7 and 8 figure verdicts.
Part 2 will take place on June 1st from 12:00 pm to 2:00 pm
The Opening Statement provides the first impression of the case. This course will provide you with the tools to deliver an opening statement that will capture the jury's attention and, more importantly, persuade.
Even though it is free, you are required to register in advance to attend this webinar. Click here for more info or to register.