More victims of reckless driving in NYC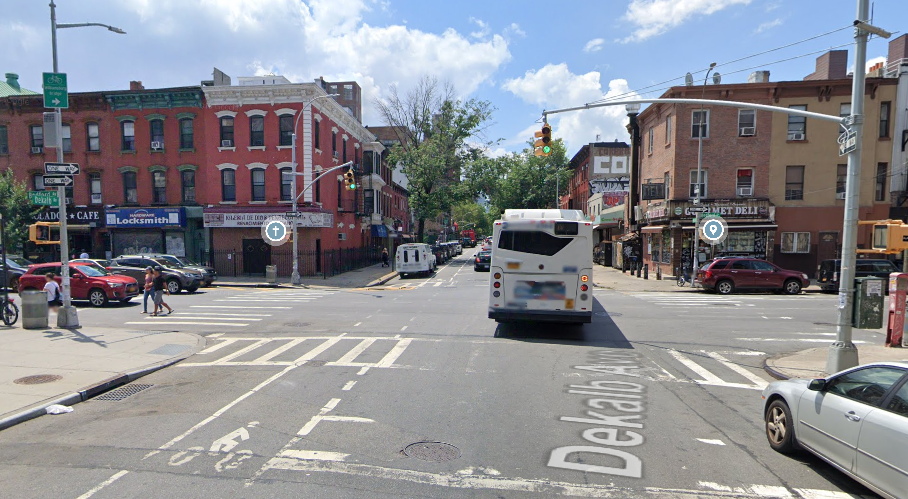 A mother of six children suffered life threatening injuries in a car accident in New York City early Tuesday morning. The accident occurred a little bit after midnight. The 32 year old victim identified as Malka Braver was riding in the back of a Honda Accord driven by a Lyft driver. As their car was crossing the intersection of Dekalb Avenue and Bedford Avenue (see Google map picture on the left) with the light in their favor, a reckless driver speeding down Dekalb Avenue in a Dodge Charger blew the red light and T-boned the back of the Lyft car. The impact was so intense that the victim got ejected from the Honda which spun around, crashed into another parked vehicle and jumped the curb to finally stop right in front a the entrance of a deli. The victim was rushed to the hospital where she is still fighting for her life. The Lyft driver and the Charger driver both suffered minor injuries and were also transported to the hospital according to the police. The driver of the Dodge Charger was identified as 22 year old Ryan Ortiz from Middletown, NY.  The car driven by Ortiz was a souped-up dodge charger with vanity plates "SCR3AM" and a wrap-around design from the horror movie Scream. Videos of the car performing donuts in the Kings Plaza Shopping Center parking lot a few hours before the accident were found on social media. Ortiz was not arrested and the investigation is ongoing. Read more in the Gothamist  .
Here he is doing burnouts on a NYC street pic.twitter.com/kknKl6BByg

— NYC Scanner (@NYScanner) November 30, 2020
One day earlier another young driver killed his passenger and almost killed himself in reckless Queens crash
Late Sunday A 20 year old driver who was speeding behind the wheel of  a Nissan Altima Sedan lost control of his vehicle and crashed into a concrete pillar of the Belt Parkway Over pass near 150th Street. The passenger died in the accident. The driver is in critical condition.  Read more in the Post
Yesterday we just published a blog about the record number of people being killed in reckless car accidents in the city.