New York Personal Injury Lawyer Christopher J. Donadio to Lecture at Joint ABOTA-DANY CLE on Frye Hearings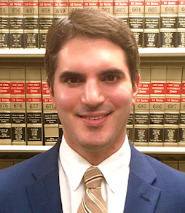 Our NY personal injury attorney Christopher J. Donadio has been invited to lecture at a joint American Board of Trial Advocates and Defense Association of New York continuing legal education event titled "Frye Hearings and the Effective Use of Biomechanical Experts" which will be held on Wednesday, May 30, 2018 at 5:30pm at Battery Gardens at 1 Battery Park, New York, New York. Mr. Donadio has been asked to provide a plaintiff's attorneys perspective to the current trends in Frye hearings involving biomechanical experts.
A Frye hearing involves a hearing in front of a judge, where the judge is asked to determine whether an expert witness is permitted to testimony. The "Frye hearing" was established by the Federal District of Columbia Circuit court in Frye v. United States, 293 F. 1013 (D.C. Cir. 1923). "[T]he Frye test asks 'whether the accepted techniques, when properly performed, generate results accepted as reliable within the scientific community generally." Parker v. Mobil Oil Corp., 7 N.Y.3d 434, 446, 857 N.E.2d 1114 (2006), citing People v. Wesley, 83 N.Y.2d 417, 422, 633 N.E.2d 451 (1994).
Biomechanical experts are experts that are typically hired by defendants in motor vehicle collision cases who claim that an injured party could not have been injured by the collision due to the physics involved in the crash. Although biomechanical science has been generally recognized by the courts of New York as a science that generates results that are accepted as reliable within the scientific community, it does not mean that each and every biomechanical expert is offering testimony that is based on methods that truly are accepted.
Mr. Donadio will be lecturing as to how to challenge a biomechanical expert at a Frye hearing, and how to successfully have these experts excluded from trial.
Please click here to register for the lecture.