New York Personal Injury Lawyer Howard Hershenhorn sues Travis Scott on behalf of a fan left paralyzed after he fell from a balcony during concert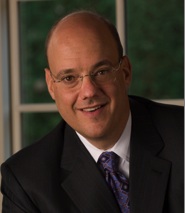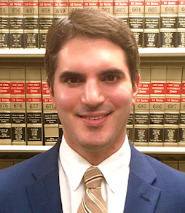 Our partner, NYC Personal Injury Attorney Howard Hershenhorn assisted by Christopher Donadio is representing Kyle Green in a lawsuit against rapper Travis Scott and the New York concert venue Terminal 5. 23-year-old Kyle Green was left paralyzed after he fell from a balcony during Travis Scott's concert on April 30 at Terminal 5 in New York.
Travis Scott concerts are infamously known to be wild and the singer himself  encourages fans to stage dive and surf the crowd. During the New York concert before Green was pushed from the third floor balcony, Scott put the spot light on a fan who was attending the concert from the first floor balcony and encouraged him to jump which the fan did. He said to the fan, "They going to  catch you, don't be scared." (see video below). Other fans then did the same.  Shortly after, Green who was watching the concert from the third floor balcony was pushed over the railing by the surging crowd. He fell and hit the floor. Security guards immediately surrounded him and Travis yelled at them to bring the fan to the stage. Green who was in tremendous pain was lifted up, pulled around and dropped in front of the stage without using any backboard or neck brace. Then Scott gave him his ring.
Kyle Green is now in a wheelchair. He suffered serious injury that includes fractured vertebrae, a broken left wrist and fractured right ankle.  The injuries required surgery and he was left paralyzed on his left side and must get around in a wheelchair. He had to quit school and move out of his Brooklyn apartment to go live with his parents in Dutchess County.
The venue and security guards should have known that Scott "had incited mayhem and chaos at prior events" Howard Hershenhorn, said, adding "there was no crowd control so that the crowd was able to push him over the ledge, and then to add insult to injury, he winds up not even being given basic and routine first aid. "Clearly, had he been given [the aid], he wouldn't have wound up paralyzed."
Read more about it in the press: 
Fan sues Travis Scott after being pushed off balcony at concert 
Rapper Travis Scott sued by fan over concert injury that paralysed him
Kylie Jenner's rapper boyfriend Travis Scott sued by concertgoer left paralyzed after fall from balcony
Travis Scott Sued by Fan Who Says Concert Injury Paralyzed Him