Our NYC Personal Injury Law Firm listed in "Best Law Firms 2018" in 8 practice areas including personal injury, medical malpractice and product liability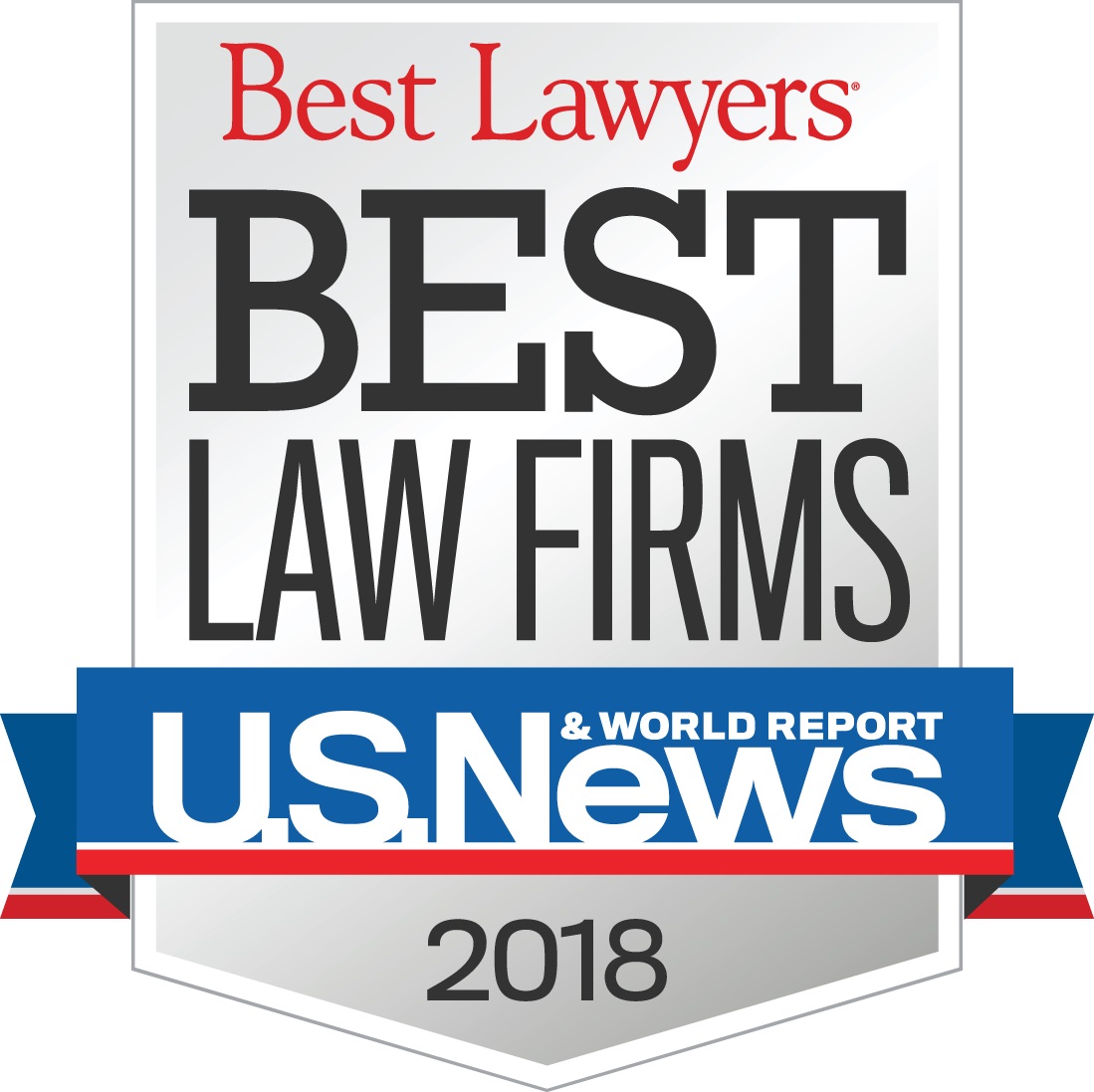 The New York Personal Injury Lawyers at Gair, Gair, Conason, Rubinowitz, Bloom, Hershenhorn, Steigman & Mackauf, are proud to announce that for the eighth consecutive year the firm has been listed in the newly released 2018 ranking of the Best Law Firms by U.S. News and Best Lawyers®.
For New York City the firm obtained the following rankings:
Tier 1 in Medical Malpractice Law – Plaintiffs
Tier 1 in Personal Injury Litigation – Plaintiffs
Tier 1 in Product Liability Litigation – Plaintiffs
Tier 1 in Legal Malpractice Law – Plaintiffs
Tier 1 in Mass Tort Litigation / Class Actions – Plaintiffs
Tier 2 in Appellate Practice
Tier 2 in Professional Malpractice Law – Plaintiffs
The firm was also nationally ranked:
Tier 1 in Mass Tort Litigation / Class Actions – Plaintiffs
Tier 2 in Appellate Practice
Law Firms included in the 2018 "Best Law Firms" list are recognized for professional excellence with persistently impressive ratings from clients and peers. Achieving a tiered ranking signals a unique combination of quality law practice and breadth of legal expertise.
ABOUT "BEST LAW FIRMS"
The U.S. News – Best Lawyers® "Best Law Firms" rankings are based on a rigorous evaluation process that includes the collection of client and lawyer evaluations, peer review from leading attorneys in their field, and review of additional information provided by law firms as part of the formal submission process. To be eligible for a ranking, a law firm must have at least one lawyer listed in the current edition of The Best Lawyers in America© list for that particular location and specialty.
ABOUT U.S. NEWS & WORLD REPORT
U.S. News & World Report is a digital news and information company that empowers people to make better, more informed decisions about important issues affecting their lives. Focusing on Education, Health, Personal Finance, Travel, Cars and News & Opinion, USNews.com provides consumer advice, rankings, news and analysis to serve people making complex decisions throughout all stages of life. More than 37 million people visit USNews.com each month for research and guidance. Founded in 1933, U.S. News is headquartered in Washington, D.C.
ABOUT BEST LAWYERS
Best Lawyers is the oldest and most respected attorney ranking service in the world. For more than 30 years, Best Lawyers has assisted those in need of legal services to identify the attorneys best qualified to represent them in distant jurisdictions or unfamiliar specialties. Best Lawyers lists are published in leading local, regional and national publications across the globe. The Best Lawyers in America list recognizes the very best lawyers in each practice area and metropolitan region in the country
ABOUT THE FIRM
SINCE 1919, GAIR, GAIR, CONASON, RUBINOWITZ, BLOOM, HERSHENHORN, STEIGMAN & MACKAUF has staked its superior reputation on its dedication, sensitivity and commitment to personal service. Based in Manhattan but handling cases throughout New York and New Jersey, the firm specializes in the most serious and significant personal injury and general negligence cases, which range from construction site injuries and automobile accidents to medical malpractice and complex products liability claims. Its national reputation as "counsel to the profession" makes it the top choice for fellow members of the Bar who seek the best representation possible for those they refer. In order to maintain the highest standards of quality and service, GGCRBHS&M takes on only about 100 cases a year. This concentrated focus allows for the meticulous trial preparation such substantial cases require, and ensures that tort victims receive reasonable and just compensation for the full measure of their damages. The firm carefully screens its cases before assigning each one to a team selected for its relevant expertise. The diverse backgrounds of the firm's 20 attorneys—including top-rated trial attorneys, renowned appellate court attorneys, a medical doctor (MD/JD), a registered nurse and an emergency medical technician—give each team a unique perspective for evaluating, preparing and trying its case, aided by state-of-the-art support services and courtroom technology.  Our specialized expertise, aggressive advocacy and extensive case preparation have fostered an outstanding record of success at both the trial and appellate levels. The sum of the verdicts and settlements our attorneys have obtained approaches $1 billion dollars. We believe the key to achieving these results is to limit our case intake to approximately 80-100 cases per year so that extensive personal attention and meticulous trial preparation are afforded to each of our clients on all matters. Because we are selective in the cases we accept, we are able to immerse ourselves in our cases and as a result, we are able to resolve our clients' cases more quickly than other plaintiff's personal injury firms.