New York Personal Injury Attorney Peter J. Saghir Named Partner of Gair, Gair, Conason, Steigman, Mackauf, Bloom & Rubinowitz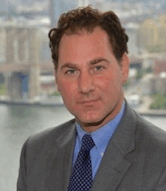 The Partners of Gair, Gair, Conason, Rubinowitz, Bloom, Hershenhorn, Steigman & Mackauf are pleased to announce that Peter J. Saghir has been named a Partner of the firm.
Over the past 10 years, Peter has vigorously prosecuted all types of personal injury cases, in particular medical malpractice and motor vehicle cases. His skill and efforts have led to numerous multi-million dollar verdicts and settlements. This year, Peter was instrumental in obtaining two settlements over six million dollars. In April, he also served as co-counsel to lead trial attorney Ben B. Rubinowitz in obtaining a multi-million dollar verdict for a bicyclist who suffered degloving injuries to her leg after she was struck and dragged by a bus.
Peter joined the firm upon graduating cum laude from Brooklyn Law School in 2004. He has been selected to New York Super Lawyers Rising Stars list for 2013 and 2014.