Non fatal injuries in the US cost around $1.8 trillion every year , part 2
In our previous blog we provided an overview of the cost of personal injury in the US based on various criteria mostly related to the patients. In part 2 we are going to look in depth at the cost of each particular type of injuries.
Unintentional injuries are by far the most common. More than 26 million people suffered unintentional injury in the US in 2013 according to the study "Incidence and costs of injuries to children and adults in the United States". The total cost of these injuries almost reached $1.5 trillion.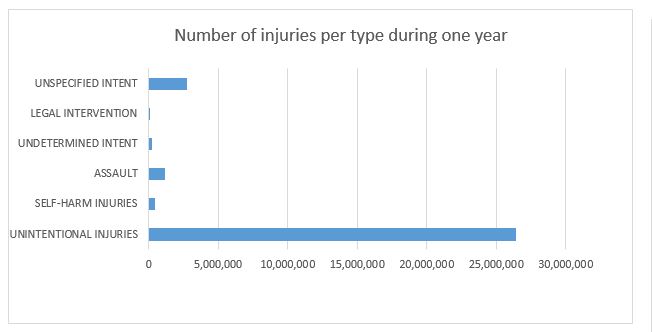 Among the unintentional injuries, a third of them were falls. Every year more than 8 million people are visiting the emergency room after falling. More than 3 million are being treated because they were struck and approximately 2.5 million were motor vehicle occupants involved in a traffic accident. Another very common cause of unintentional injury is overexertion.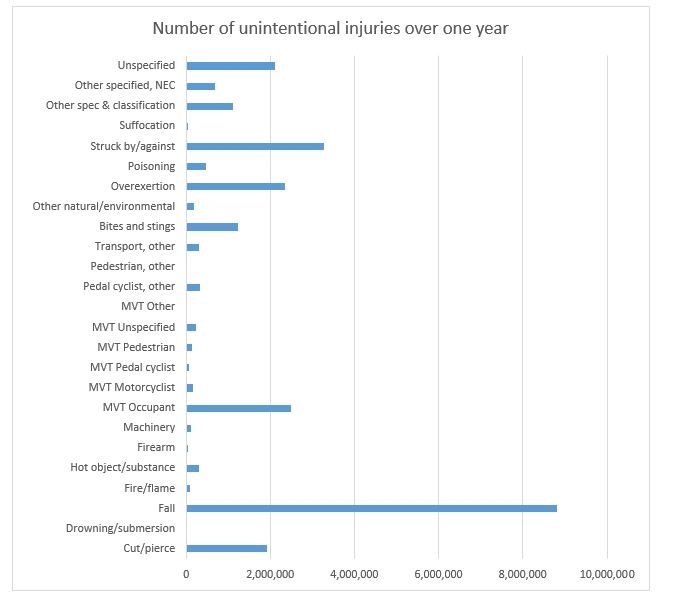 Injuries related to drowning or submersion are by far the most expensive to treat. The average cost of such injury including medical expenses, work loss and quality of life loss is estimated at more than $350,000.  A motorcycle accident injury is estimated at $187,106 and a pedestrian accident injury at $163,478. These are the two most expensive unintentional injuries to treat after drowning or submersion.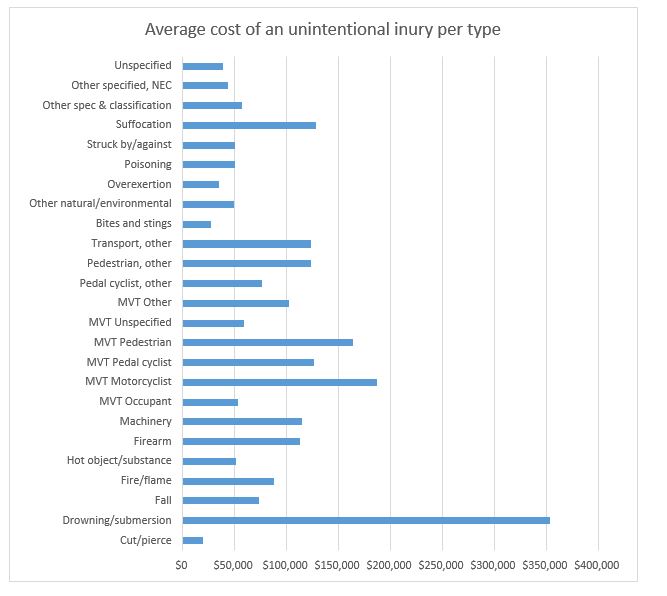 The cost of treating a drowning injury is very high however drowning injuries are the less common of all unintentional injuries. 9762 people suffered from drowning or submersion injury in 2013 while almost 9 million suffered from fall injuries. The average cost of a fall is a little bit less than $73,000, around 5 time less than the cost of a drowning. However because they are so common, fall is the category that account for the most costs yearly. The total cost of falls is estimated at more than $600 billion every year when adding the medical, work loss and quality of life costs together.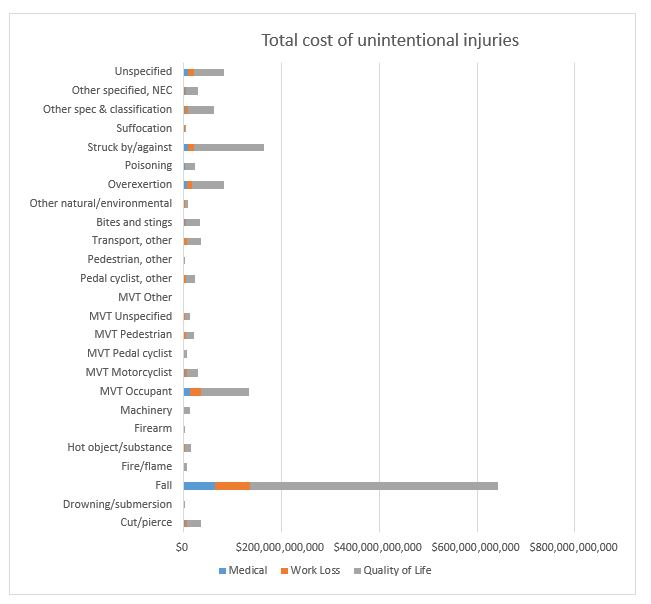 In 2013, 437,963 people were treated in a hospital after they harmed themselves and among them 279,444 were treated for poisoning and 104,661 cut or pierced themselves . Poisonings represented 64% of the self-harm injuries and cuts and pierces 24%.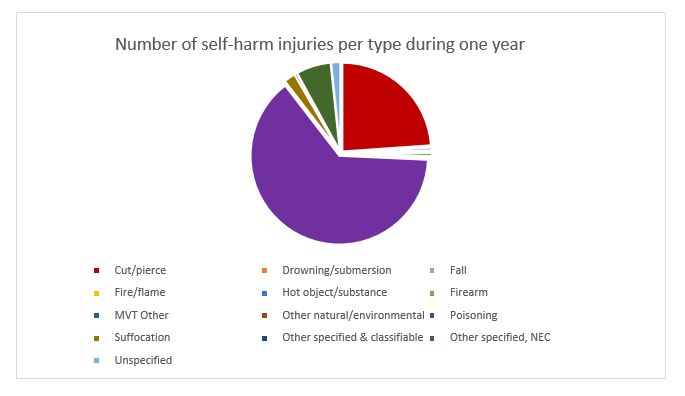 The total cost of poisoning injuries in 2013 is estimated at almost 12.4 million including a little bit more than 2 million for medical costs, almost $800,000 for work loss and more than 9.5 million for quality of life cost.
Fire arms injuries are the most expensive to treat among the self inflicted injuries. The study estimated the cost of a self-inflicted firearm injury  at more than $300,000.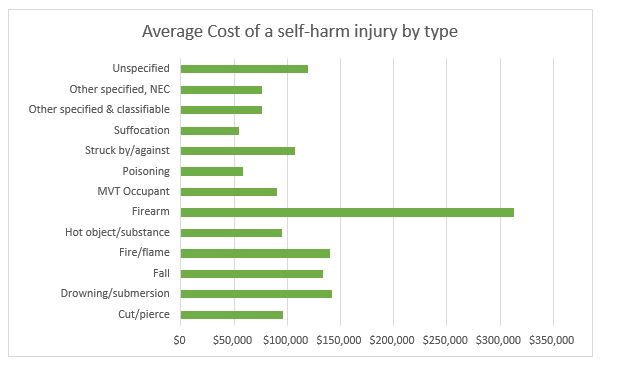 If this study is of interest to you, please read part 1 of this blog here.