Notice of Claim filed against City of New York for $600M in Crane accident that killed David Wichs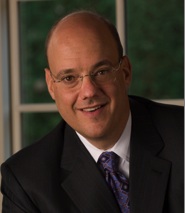 The widow of David Wichs who was killed by a crane that collapsed on a New York Street (see previous post) is intending to sue the City for $600M. Rebecca Wichs who is represented by our partner, New York crane accident attorney Howard Hershenhorn, filed a notice of claim last week with the New York City Comptroller. Her husband David Wichs was walking on Worth Street, in downtown Manhattan, when a crane fell in the street and killed him. Rebecca Wichs is seeking $550 for wrongful death, $25 million for conscious pain and suffering and $25 million for loss of services.
Rebecca Wichs claims that The City was negligent in the manner in which they supervised the construction site.  It is also claimed The City failed to proprely consider the weather conditions in their decision making process. Knowing about the heavy snow and winds that were forecast for that day, The City should have ordered the lowering and securing of the crane the day before the collapse.
Read more in the New York Law Journal and on CBS News