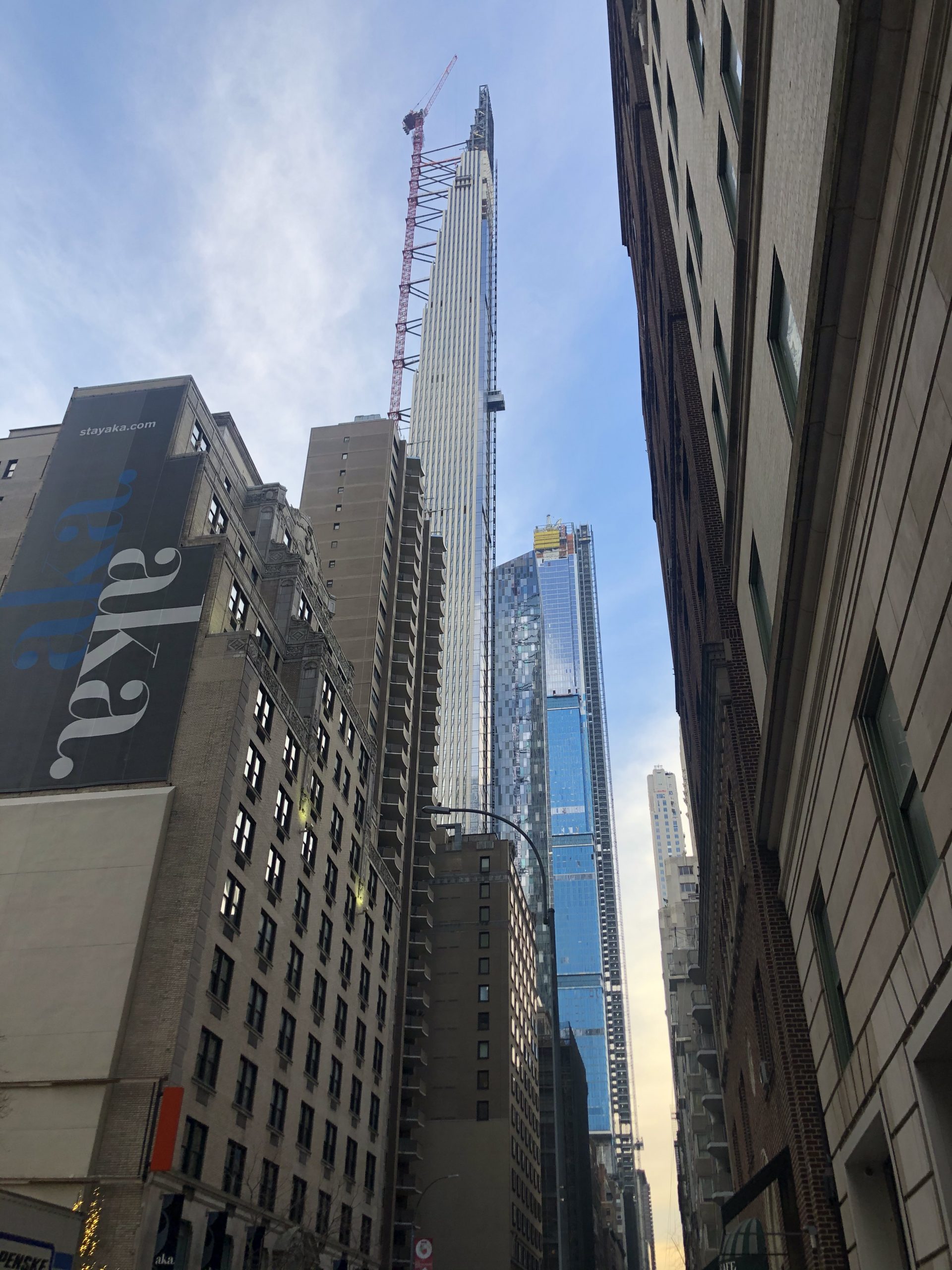 Thankfully nobody was injured after a loose cable on a spinning crane hit a building under construction sending giant metal debris down the streets in Midtown Manhattan yesterday night around 7 PM and creating chaos.
The metal pieces fell from the 84th floor of  a high rise under construction at 111 West 57th Street. The spinning crane at the top of the building first  caused concerns that it could be loose or unstable but later on firefighters noticed that a cable hanging from the spinning boom was constantly hitting the building, destroying it and sending pieces of metal down the street near the intersection of 6th Avenue and 56th Street.
A crane crew was then sent up and the crane operator was able to get into the crane and secure the loose cable. The DOT issued a full stop work order for failure to safeguard public and property construction operations.