NYC DOT identifies over 3 dozen garages in NYC with structural issues that could result in building collapse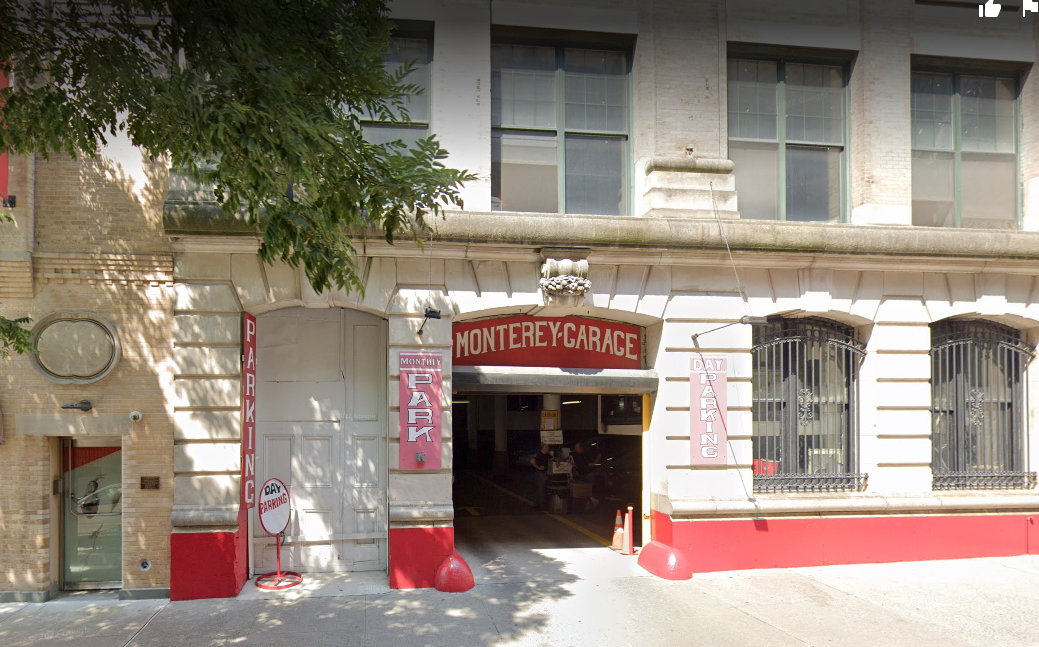 The recent collapse of a parking garage in Lower Manhattan, which resulted in the loss of a life and injuries to several individuals, has raised concerns about the safety and condition of parking structures throughout New York. In response, city officials conducted inspections of numerous garages, uncovering widespread structural problems that have been allowed to persist for years. This blog explores the findings of The New York Times' investigation into the state of these garages, shedding light on the hazards faced by both employees and customers.
The investigation by The New York Times has revealed that serious structural issues are prevalent among parking garages across the city. Crumbling ceilings, exposed and rusting reinforcing bars, and other defects have been identified in over three dozen garages including the Monterey Garage in the UWS where the DOT documented that a 12 by 18-inch chunk of concrete fell from the ceiling. Shockingly, many of these garages have continued to operate despite the documented hazards. In some cases, inspections uncovered garages that were exceeding their capacity, with exits blocked on multiple levels due to overcrowding.
Neglected Violations
The examination of Buildings Department records shows that numerous garages had open enforcement cases pending against them for years without any apparent follow-up. Some garages were inspected only after the collapse, calling into question the effectiveness of the city's code enforcement practices. Even the Ann Street garage, where the fatal collapse occurred, had outstanding violations that had not been addressed prior to the incident. Owners and operators of garages often downplayed the safety concerns raised by city inspectors or dismissed the accuracy of the Buildings Department's records.
City officials have yet to provide comprehensive information about the inspection and enforcement process, leaving many questions unanswered. While some garages were ordered to shut down or close off sections for repairs, the full extent of the violations and the measures taken to address them remain undisclosed. Until recently, owners of parking garages were not required to have professional engineers inspect their structures or file reports with the Buildings Department. The city enacted a law in 2021 to address this gap, mandating inspections for specific areas by designated deadlines.
Aging Structures and Vulnerabilities
The investigation highlights that age is a common factor among parking garages with structural problems. Many of these structures are nearly a century old, some originally designed to hold carriages and horses. While the age of a building does not automatically indicate its poor condition, records indicate that numerous older garages have been cited for structural weaknesses and other hazardous conditions. The use of cinder concrete in construction, which is more susceptible to deterioration, exacerbates the vulnerabilities of these aging structures. Poor maintenance, lack of weatherproofing, and exposure to water and salt further contribute to the structural degradation.
Call for Greater Protections
The findings of the investigation have led to calls for stronger protections and accelerated inspection processes. City officials have been urged to require thorough inspections of all older garages throughout the city. The recent legislation mandating inspections for certain areas of Manhattan and Brooklyn is viewed as a step in the right direction, but there is a need for greater urgency to ensure the safety of parking structures. Experts stress that the time has come for building owners to take the maintenance and repair of their garages more seriously.
The collapse of a parking garage in Lower Manhattan has exposed the widespread structural problems plaguing parking structures in New York. The investigation conducted by The New York Times reveals a concerning pattern of neglected violations, lax enforcement, and inadequate maintenance of property that could result in building collapse. The city must address these issues promptly to prevent future disasters and protect the safety of those who use or work in these garages. By implementing comprehensive inspections, enforcing code regulations, and ensuring timely repairs, New York can create a safer environment for its residents and visitors.
Picture of the structurally unsafe Monterey garage in the UWS: courtesy of Google Map