3 critically injured after driver blows a red light and crashes into a school bus in the Bronx, NYC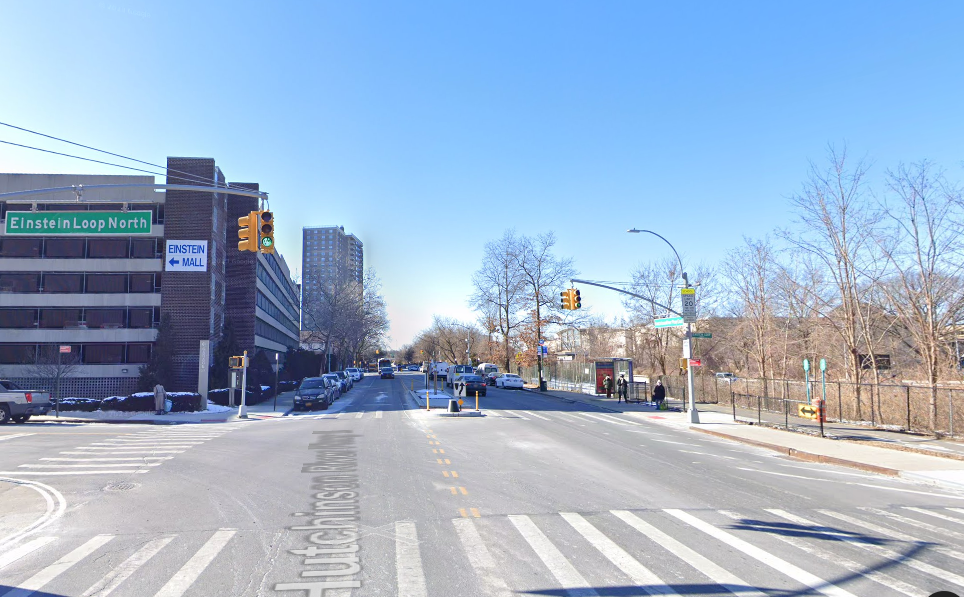 As NYC bus accident attorneys,  it is our responsibility to shed light on the unfortunate incidents that occur on our roads and advocate for justice. In a recent chain-reaction crash in the Bronx, a yellow school bus carrying special needs students and a pregnant woman became entangled with a reckless driver, resulting in a devastating collision involving multiple vehicles.
The accident occurred yesterday afternoon after 3:00 pm. A silver Jeep traveling northbound on the Hutchinson River Parkway service road failed to stop at a traffic light near Co-op City in Baychester. The Jeep disregarded the red light and collided with a yellow school bus heading eastbound, initiating a chain reaction that impacted a southbound Chrysler Sebring carrying three individuals and a Co-op City maintenance van. The force of the collision sent all vehicles spiraling across the intersection, causing chaos and panic. The driver of the jeep has a history of reckless driving. Since 2109, the driver accumulated 15 violations including one red-light camera violation and 12 school zone speed camera violations according to how's my driving NY.
Justice Kwansa, a pharmacist at Mount Sinai Hospital in the Bronx and an eyewitness to the crash, described the moment of impact as a deafening boom. Reacting swiftly, he rushed to the scene in his slippers, attempting to assist the trapped occupants of the Jeep. Despite the imminent danger of a potential explosion, Kwansa displayed immense bravery, recognizing the urgency of rescuing those in need. Amidst the chaos, the school bus passengers, including special needs students, experienced understandable panic and distress.
3 people suffered critical personal injury in the crash
While most the bus driver and most of the passengers only suffered minor injuries, a 21 year old special need student was critically injured. As of the latest update, the driver of the Jeep remains in stable condition, while his passenger continues to be in critical condition.
It is crucial to recognize the long-lasting physical, emotional, and financial implications such accidents can have on the victims and their families. In the pursuit of justice, it is imperative that a comprehensive investigation takes place to determine the causes of the crash and hold the reckless driver accountable for their actions.
The chain-reaction crash in the Bronx serves as a stark reminder of the devastating consequences that reckless driving can have on innocent lives. It is the responsibility of legal professionals, first responders, and the community to rally together in support of the victims and their families. By seeking justice and holding those responsible accountable, we can strive towards safer roads and a more secure future for all.
Read more in the NY Daily News
Picture of the location of the accident: courtesy of Google map