One dead and 3 injured in garbage truck crash in New York City
A 3 year old girl died in a crash involving a garbage truck in the Bronx, NYC. Sophia Aguire was riding in a car driven by her 52 year old grandfather. She was sitting in the back seat with her 27 year old mom. Her grandmother was in the passenger seat. They were driving on Bruckner Boulevard near 142nd street when the accident happened. The road was stripped for resurfacing. The driver swerved to avoid an exposed  manhole cover and got into the path of a garbage truck in the adjacent lane.  The truck hit the car, propelling it into a concrete pillar of the elevated highway just above the road. (see picture below).
The car was completely mangled. The firefighters had to cut the doors to get the victims out of it. All passengers were transported to the hospital. 3 year old Sophia died an hour later. The 3 other family members who were in the car with her only suffered minor injury.
The garbage truck driver wasn't injured. He stayed at the scene of the accident and wasn't charged.
The DOT told the NY Daily News that they stripped the road for resurfacing about a week ago and that the asphalt around the manhole was elevated as a safety measure called ramping.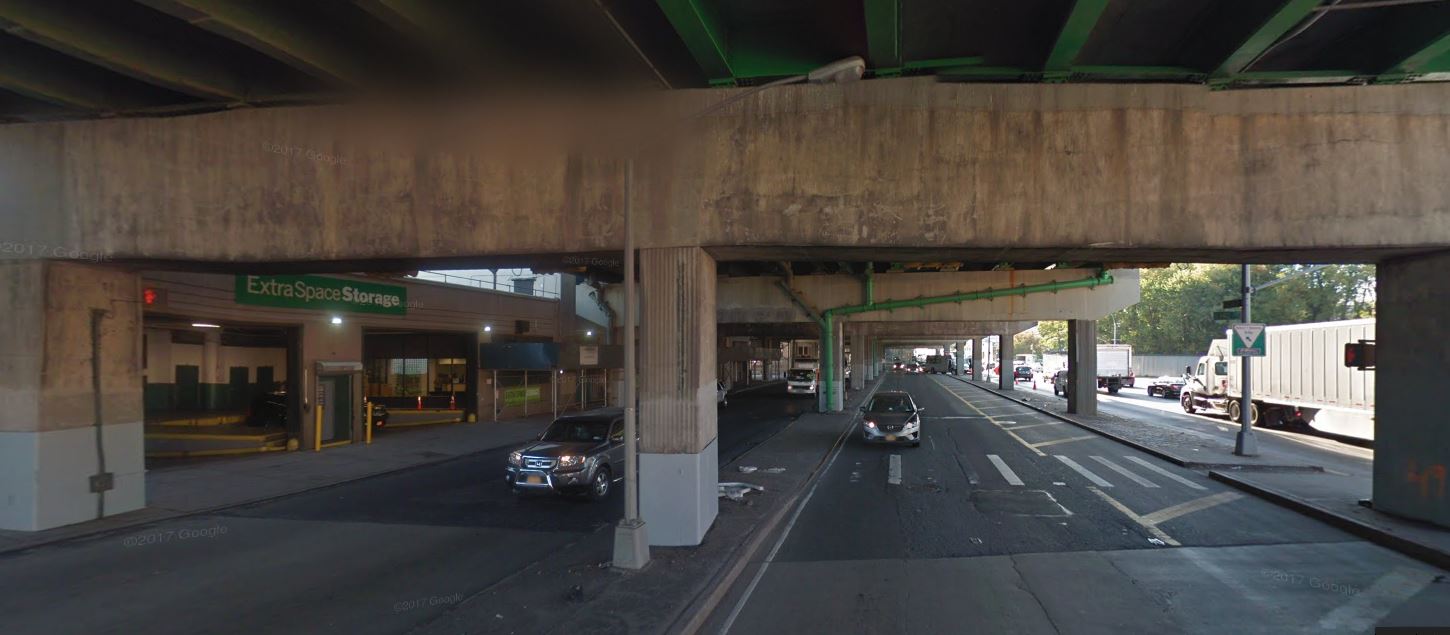 Bruckner Boulevard near 142nd Street, courtesy of Google Map. The impact with the garbage truck propelled the car against one of these concrete pillars