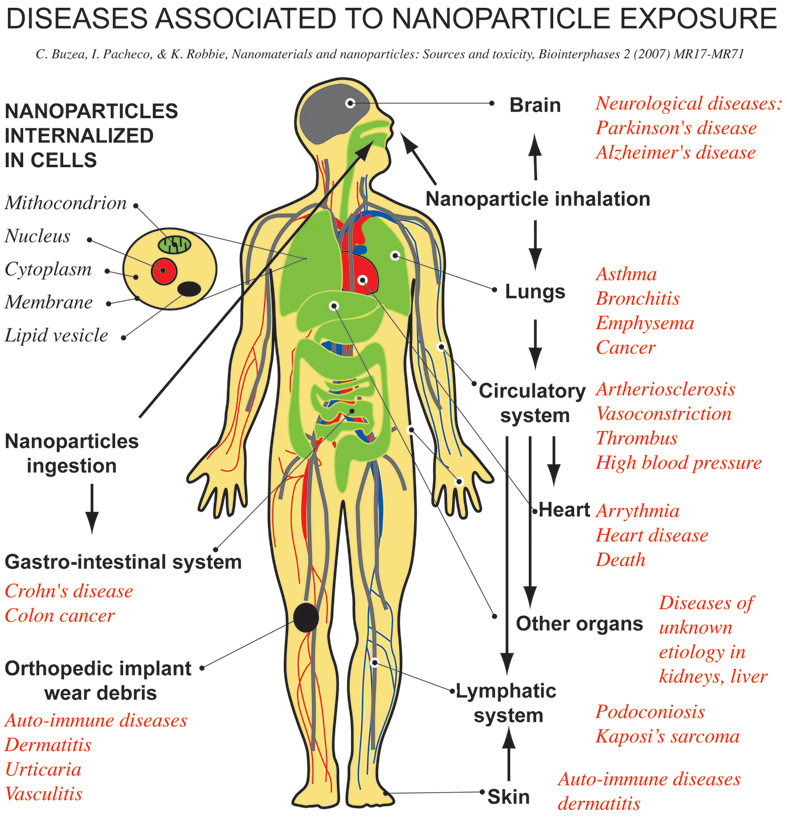 Construction workers who are using spray or who are power sanding wood sealant are inhaling zinc nano particles that may have negative consequences on their health. To avoid long-term injuries and illnesses a recent study found that the use of a local exhaust ventilation reduces exposure to nano particles by 92%.  A local exhaust ventilation also reduces the exposure to dust by 80%.
The study was recently published in the Journal of Occupational and Environmental Hygiene.  The authors of the study wanted to understand if zinc oxide nano particles contained in a wood sealant were detrimental to construction workers health while spraying the sealant or when sanding it.  They conducted various tests during which a worker executed the tasks of spraying the sealant and sanding it in an environmentally controlled chamber. Various filters were installed to collect particles. Researchers also used instruments allowing them to count  real-time particle levels. They found that globally the level of nano particles was high for both activities and that a local exhaust ventilation was effective in reducing nano particles by 92%.
Researchers also wanted to know if many unbound nano particles of zinc oxide  were released during the same operation. They used electron microscopy to analyze the collected samples. They found that most nano-sized ZnO particles were contained within or on the surface of larger airborne particles. More studies are necessary to understand which level of nanoscale ZnO is detrimental to construction workers health.